Top Web Design Services in Centennial, CO
A well-executed web design concept is a marketing tool that can help you create brand awareness.
It opens the way to a highly segmented market, and it serves as the perfect representation of your brand.
Advanced Digital Media Services is a web design company in Centennial, CO that bridges you to these business goals by creating an intuitive, easy-to-navigate web layout that perfectly matches your brand. With a deep understanding of design features that can cut through digital barriers, our team silences visual noise on your site so your audience can clearly hear your brand's message.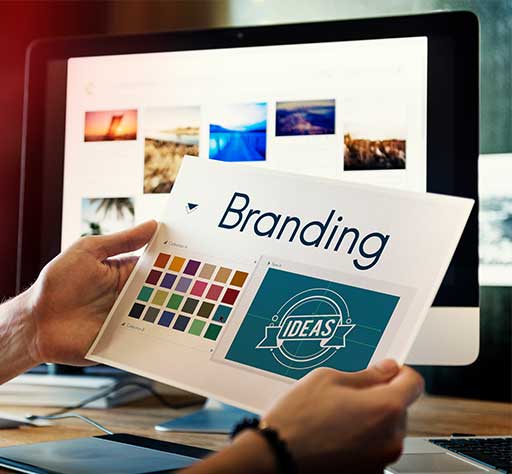 What Are the Benefits of Availing Our Web Design Services in Centennial, CO?
Creativity is a combination of inspiration and discipline, and that's what our web designer in Centennial, CO can offer your brand. Merging expert knowledge and skills with a hunger for excellence, our team utilizes timeless and modern design principles to breathe life into your site. We believe your business concept is unique, and that is precisely why you deserve a design process that can give justice to your brand.
During conceptualization, we add one defining element into our design ideas: your brand's voice. Instead of solely concentrating on industry-specific design elements, our team dives deeper into researching your brand so we can successfully reflect your persona in your site. A personalized yet business-centered approach in your design process — that is what our expert team can promise!
Functional, Minimalist Platform
A minimalist site that focuses on functionality can gain you enormous business leverage. While great aesthetics can make a winning first impression, functionality sways users that will stay and revisit your site.
Geared toward helping you gain maximum functionality, our web design company in Centennial, CO keeps your site from looking cluttered by eliminating non-essential features that only confuse and distract users. From flat to single-page layouts, our design process lets you find minimalist elements that work for your brand and your audience. With us, you can fully enjoy a mobile-friendly site that clears visual noise and highlights your company's core strengths.
Reliable, Business-Centric Site
Online or not, consumers always support brands that showcase unwavering reliability. With many businesses failing to provide consistent support, gaining and maintaining your target audience's trust can be an extremely challenging feat.
One way to show your commitment is to seek help from a website designer in Centennial, CO who can unclog errors and broken links that show your site in a bad light. By creating a powerful, professional-looking platform that your audience can always depend on, you can find new opportunities for business growth.
SEO-Friendly Equates to Maximum Visibility
SEO is one factor web designers should never undermine. At Advanced Digital Media Services, we believe that optimization is the cornerstone of any successful site, and that is why our web design services in Centennial, CO are structured in accordance to the various rank-building requirements of major search engines.
We code your site and ensure it is optimized so you can widen your reach and get data-driven results. With our team, your site is headed for nothing but success.
Web Designing Services in Colorado
At Advance Digital Media Services, we provide website designing services to any company in any city or town in the United States or the Caribbean that we choose to work with. We have chosen to target specific markets and have therefore created a "target page" for those specific markets. One of the most important tasks we take on to rank your website for your targeted keywords is to create a "target page" that sells one service in one area, and then create high-quality backlinks to that specific page(s). So, we not only provide website designing services to the  City of Centennial, Colorado but to all of the cities listed below.
Top 10 reasons to do business with ADMS
We look forward to hearing from you today.
"*" indicates required fields
Schedule a call To see if we may be a fit for your online digital goals.