Durango, Colorado Web Developer
If you have a business and you need to step up your marketing plan, there is no better way to do this than by having a professionally designed website completed.
While you might be tempted to use off-the-shelf software or a free website template, it's much better to use a web developer in Durango, CO who specializes in creating successful and profitable websites.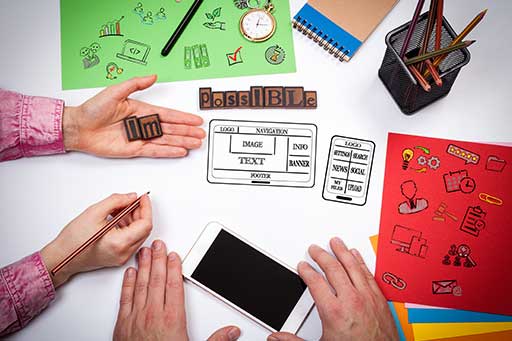 Here is what you can get from our web development service
Even though you can find templates that may work to build your website, they won't look as aesthetically pleasing or robust as a site that a skilled web developer creates from the ground up. Our professional team is armed with technical expertise, experience, and the ability to develop a sound presence for your company on the web. You'll have a steep learning curve to tackle if you try and perform this task on your own.
Our developers stay abreast of current technology that is trending and popular. This allows us to incorporate the latest features, apps, and gadgets that can enhance the experience of potential customers who use your website.
By hiring Advanced Digital Media Services, a top-notch web developer in Durango, CO that understands the ins and outs of online website creation, you can have a team of experts analyze your business and create a site that matches your suggestions and the specific needs that are related to your company. We can quickly implement all the technological solutions that your website requires, whether that's a shopping cart for an e-commerce store or a picture gallery that highlights the previous homes you've sold as a real estate agent.
Don't be a victim of the philosophy that states "build it and they will come." This type of attitude will only lead to failure when you are attempting to market your business on the internet with a website. Utilize our services at Advanced Digital Media Services if you're looking for a professional web developer in Durango, CO to integrate specific marketing techniques into the development process of your website.
This will help ensure that your business gets traffic from a highly targeted audience. You'll be rewarded with an increase in leads, which can generate more sales for your company.
Improved Website Aesthetics
When our experts analyze your existing promotional materials, we can assist you in integrating all of these elements into an attractive design that represents your business on the internet. This allows your company to have a strong marketing presence that is impossible to obtain if you were to use free templates or an off-the-shelf software package.
You get you what you pay for when it involves website creation.
If you're focusing on your business and attempting to make it grow, there are better things that you can be doing with your time than learning how to build a website.
Utilize your time properly and outsource your development jobs to our team of experts. We have the skills and knowledge to provide you a digital asset that's valuable to your business.
Web Development Services in Colorado
At Advance Digital Media Services, we provide website development services to any company in any city or town in the United States or the Caribbean that we choose to work with. We have chosen to target specific markets and have therefore created a "target page" for those specific markets. One of the most important tasks we take on to rank your website for your targeted keywords is to create a "target page" that sells one service in one area, and then create high-quality backlinks to that specific page(s). So, we not only provide web development services to the City of Durango, Colorado but to all of the cities listed below.
Top 10 reasons to do business with ADMS
We look forward to hearing from you today.
"*" indicates required fields
Schedule a call To see if we may be a fit for your online digital goals.