Edwards, CO Web Developer
There's fierce competition on the web in just about every industry.
If you're trying to compete and entice potential customers to buy products or services from your business, you might want to utilize Advanced Digital Media Services' expertise as a web developer in Edwards. By taking advantage of the skills and techniques we offer, we will make sure that you are operating a quality website that is unique and intuitive.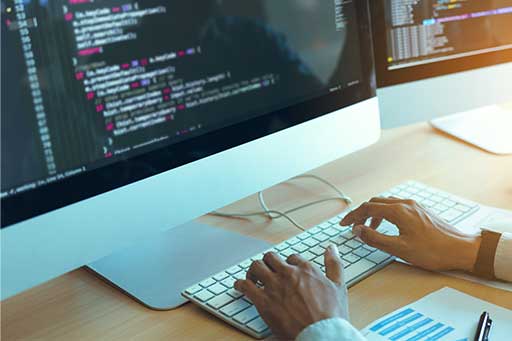 Here is what you can get from our web development service
Top-Notch Web Development Skills
There's a reason you're in charge of operating your company. You've been trained to understand every detail that can help generate sales for your business.
While your expertise for your industry is helpful for your company's growth, it probably won't go very far in assisting you with a website build, which is okay.
Now you can rely on the expertise of our web developers to get this job done for you in a way that's effective and reflects your vision.
By tapping into the skills of our professional team, ensure that your website gets noticed by both search engine companies and people who are interested in your brand.
Blend Your Brand With Your Website
As a top web developer in Edwards, Colorado, our trained team codes beautiful looking websites that match the message of your brand. Whether you're involved in real estate, law, medicine, landscaping, or international trade, our seasoned developers understand how to create the proper code and branding to elevate the authenticity and credibility of your business.
By incorporating a strong, solid foundation for your website, we make sure that it can handle several customers at once. You will lose sales quickly and may even lose customers if you have a website that isn't built correctly and loading quickly. Our experts understand web development and will do their best to make sure that everything looks good and runs smooth.
More Opportunities to Create Necessities
You probably shouldn't expect to quickly build a website, slap it up on the internet, and think that you're done. When you are marketing on the web, it can be an ongoing process. You want to grab opportunities as soon as they appear. By utilizing our services as professional web developers in Edwards, CO, you can do exactly this.
There may come a time when everything seems to be going wrong technically on your website. Our web developers have the knowledge and skills stand up to this type of challenge and solve problems quickly. They're also able to help you build extra facets to your site when you need them, whether it's a shopping cart for e-commerce or a beautiful gallery. You're not going to find this type of assistance if you use a cookie-cutter template.
Optimized Page Loading Speed
If users can't find your website, it's not going to do you much good. Our professional developers secure the success of your website by coding each webpage to load fast. This is crucial if you want potential customers to stay on your site and explore your content.
Google uses the page loading speed of your website as one of its factors when deciding where your site should land in its search engine results pages. When you have a fast-loading website, it can boost your search rank. Your website will generate more sales and cater to more customers when it loads fast, looks great, and offers valuable information.
Web Development Services in Colorado
At Advance Digital Media Services, we provide website development services to any company in any city or town in the United States or the Caribbean that we choose to work with. We have chosen to target specific markets and have therefore created a "target page" for those specific markets. One of the most important tasks we take on to rank your website for your targeted keywords is to create a "target page" that sells one service in one area, and then create high-quality backlinks to that specific page(s). So, we not only provide website development services to the City of Edwards, Colorado but to all of the cities listed below.
Top 10 reasons to do business with ADMS
We look forward to hearing from you today.
"*" indicates required fields
Schedule a call To see if we may be a fit for your online digital goals.