Lakewood, CO Web Developers
If you've been thinking about creating a landing page for your products or services or need a website built to spread brand awareness about your company, your best option is to choose a top web developer in Lakewood, Denver.
At Advanced Digital Media Services, we offer web development services that get results. When you want a customized website that can rank high in the search engines and get noticed by potential customers, you'll find that we can produce a top-notch solution.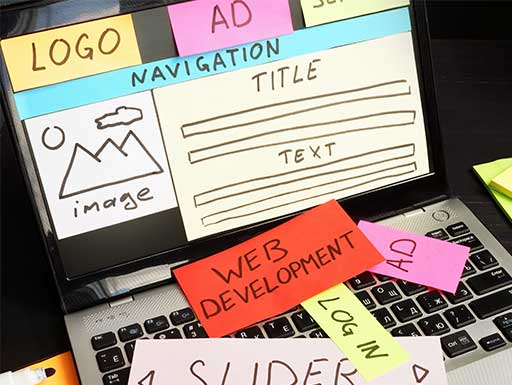 Here is what you can get from our web development service
Coded for Quality and Speed
One of the ways that Google ranks your website is by the speed that each page loads. When you have a fast-loading site, it can help you rank higher in the search engines. To ensure that your site loads fast, it's important to use a web developer in Lakewood, Denver who specializes in creating highly functional websites. This will also help to confirm that you don't have any glitches when a potential customer visits your site. It would be a shame to have your website built but not producing the results that you'd like due to improper coding. We can help stop this from happening.
It takes a specific type of code to create a responsive web design. A developer from our team can arm your site with this code. This is important because having responsive web design means that your site will look great for anyone using a mobile device, such as a smartphone or tablet. Many people these days are using their smartphones to do everything online, which means you're missing out if they can't comfortably navigate. You'll safeguard your site by having a web developer on our team implement responsive web design for your business that fits on any screen.
Help With Changes to Your Content
Online marketing is always evolving and changing. If you aren't constantly moving, you can fall behind and lose out on sales. This won't happen to your business if you utilize our services as a web developer in Lakewood, Denver. We help you meet the changing demands of online marketing. If you need help with your website or other digital assets, our web development team at Advanced Digital Media Services is always ready to assist you. We can suggest creative ways to make your website stand out and look new if you are re-banding.
Let Web Analytics Help Your Business
We can analyze your business via web analytics and ensure that your presence on the internet is optimized to generate more sales for your products or services. By reviewing and understanding results, we can incorporate specific components into your overall marketing strategy, which can help boost your business. In today's world, it's important for your business to be seen as credible and reputable when a potential customer lands on your website or content on social media sites. We are trained to provide an intuitive, positive experience is valuable for your visitors. This can lead them through your sales funnel and create more profits.
Web Development Services in Colorado
At Advance Digital Media Services, we provide website development services to any company in any city or town in the United States or the Caribbean that we choose to work with. We have chosen to target specific markets and have therefore created a "target page" for those specific markets. One of the most important tasks we take on to rank your website for your targeted keywords is to create a "target page" that sells one service in one area. and then create high-quality backlinks to that specific page(s). So, we not only provide website development services to the City of Lakewood, Denver but to all of the cities listed below.
Top 10 reasons to do business with ADMS
We look forward to hearing from you today.
"*" indicates required fields
Schedule a call To see if we may be a fit for your online digital goals.