Competent Website Developers in Broomfield, CO
Most businesses today know the relevance and importance of the Internet.
Having the right digital platforms and strategies could be the key to a business' booming success. As such, our website developers in Broomfield understand how important it is to maximize different digital technologies to your advantage.
At Advanced Digital Media Services, a web development company in Broomfield, our goal is not to build just websites but to build brands. We value the investment of our clients and strive to help them and guide them in building their business toward success.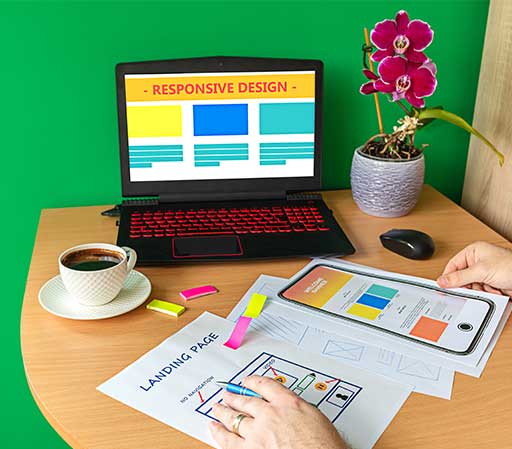 What Are the Benefits of Working With Our Web Developers in Broomfield?
Setting Up Your Website on the Right Platform
Building a website is not as easy as it sounds. Such a task calls for expertise in information technology and the Web in general. We will choose the best platform for building your website based on your business' unique needs. Some of the more common platforms we use include WordPress and Shopify. Apart from this, creating the codes for your website is also important. This dictates what appears on your website as well as how your website functions. Our team of web developers in Broomfield has the necessary programming experience in codes such as HTML, CSS, and JavaScript, all of which serve as the building blocks of a functional website.
Uploading Content and Images
The next thing to consider is how much content goes to your website, including how many images and visuals you intend to incorporate. The more images there are, the more complex the process becomes. Our web development services in Broomfield will help you take into account the effects your content will have on your website storage, performance, and speed. Additionally, we can adjust your content and images depending on what you, as a client, will want, need, and be able to afford.
We are a web development company in Broomfield that emphasizes our relationships with our clients. We do not just create websites; we also train businesses to run them. Our team is always ready to assist and guide businesses in whatever form their website takes. More importantly, we provide the resources so that you can understand why our methods and every element of your website work.
At Advanced Digital Media Services, we pride ourselves with the quality of work that we provide to our clients, who can rest easy knowing their websites have been built by seasoned marketing and IT experts. However, since we also value our relationship with our clients, we want you to feel more secure and comfortable. As such, should there be any problem with the website, our team of web developers in Broomfield are always a call or a message away. We will assist you with whatever needs you have because we understand how easy it is to lose customers to a website that is not fully functional.
Web Development Services in Colorado
At Advance Digital Media Services, we provide website development services to any company in any city or town in the United States or the Caribbean that we choose to work with. We have chosen to target specific markets and have therefore created a "target page" for those specific markets. One of the most important tasks we take on to rank your website for your targeted keywords is to create a "target page" that sells one service in one area, and then create high-quality backlinks to that specific page(s). So, we not only provide website development services to the City of Broomfield, Colorado but to all of the cities listed below.
Top 10 reasons to do business with ADMS
We look forward to hearing from you today.
"*" indicates required fields
Schedule a call To see if we may be a fit for your online digital goals.