Best Website Developers in Centennial, CO
Building a site can be your road map to success, but with endless factors that can affect user experience, hopping to a higher ranking and gaining better visibility can be a considerable challenge.
Advanced Digital Media Services shows you why hiring professional web developers in Centennial, CO is the best thing you can do for your brand. Skilled in all areas that affect ranking opportunities and lead generation, our team brings you closer to your goals by helping you efficiently navigate the digital world.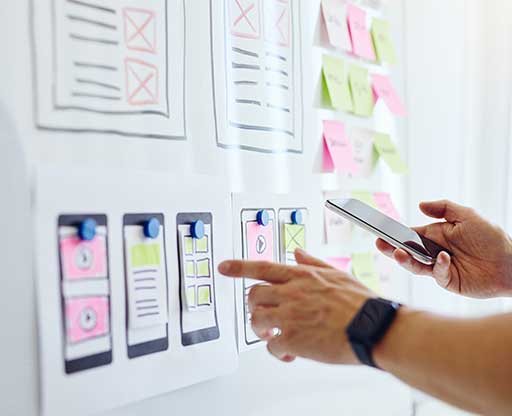 Why Work with Our Web Development Company in Centennial, CO?
Top Quality Web Development Services
While taking advantage of the Internet's reach is a wise business move, doing so mindlessly can eventually hurt your brand. Turning to a free web template, for example, can send you in the wrong direction, because of countless factors that can negatively affect user experience. In a world where "free" doesn't mean "great," it's crucial that you find website developers in Centennial, CO that can help you build a powerful, results-driven site.
That's where Advanced Digital Media Services comes in. Our diverse web development team helps you create a solid, business-centric website built with strong SEO-friendly foundations. With our expert help, you won't need to worry about putting your brand's reputation on the line. We'll keep your site in perfect shape so your users can get the most out of their navigating experience.
An integral part of our role as a web development company in Centennial, CO is to create a website that perfectly blends with your brand's voice and image. We believe that every business entity has unique qualities, and our goal is to highlight yours and turn it into a major selling point.
Because your success is central to our mission, our expert team helps you stand out in your industry by throwing away generic templates and concepts that can potentially discourage brand favorability. We perform a deep dive industry and brand analysis so we can develop a site that is tailored to your specific needs.
A dysfunctional site can never achieve long-term success, and that's one fact statistics can prove. Our developers in Centennial, CO are aimed toward helping you create business breakthroughs that can keep your site running for years to come, and one way we do so is by building a structured site around gaining maximum functionality.
Whether you're running a law firm or a shopping site, you can expect our team of experts to incorporate design features that are in line with the nature of your business. From button placements to technical aspects that affect your user's navigating experience, our team gets all the work done with efficiency so your site can stay where it is supposed to be: on the 1st pages of the search engine results pages.
Let's face it: slow-loading pages can drive users away, and that's one thing you don't want to do for your site. In a fast-moving society, speed is always a key factor in achieving success, and that's why our web development services in Centennial, CO gets your site coded for optimum speed.
Aside from convincing your audience to stay and explore your site, optimizing your page for speed can also give your site a boost in Google rankings. By ensuring your site loads at optimum speed, we hit two birds with one stone.
Web Development Services in Colorado
At Advance Digital Media Services, we provide website development services to any company in any city or town in the United States or the Caribbean that we choose to work with. We have chosen to target specific markets and have therefore created a "target page" for those specific markets. One of the most important tasks we take on to rank your website for your targeted keywords is to create a "target page" that sells one service in one area. and then create high-quality backlinks to that specific page(s). So, we not only provide website development services to the City of Centennial, Colorado but to all of the cities listed below.
Top 10 reasons to do business with ADMS
We look forward to hearing from you today.
"*" indicates required fields
Schedule a call To see if we may be a fit for your online digital goals.