Experienced Website Developers in Thornton
In this digital age, an online presence is a must.
There are a number of different platforms that can be used to increase brand awareness and generate more sales. The most basic of these is going to be your own website. While you can create one yourself, it is not wise to experiment with such an important aspect of your business. Your website serves as your physical store online. This is where all your transactions happen. As such, much like a physical store, items should be well organized, and it must be easy for customers to roam around and look for what they need. Our website developers in Thornton have both the technical and marketing expertise to ensure smooth transactions between your business and your customers.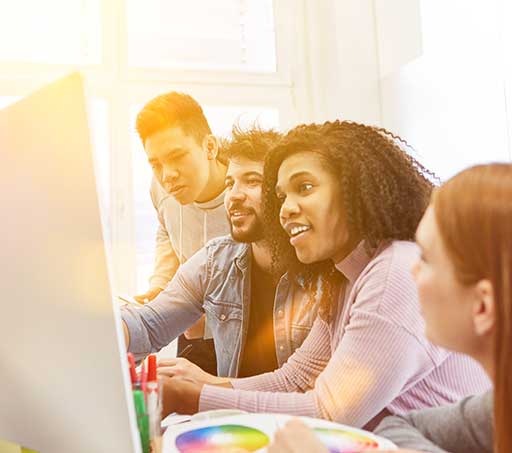 What Are the Benefits of Working With Our Website Developers in Thornton?
After building a website, the next step is to get people to view it (and hopefully purchase something in the process). Such a step requires that you catch your customers' attention because there are thousands of other websites that could offer the same products. Through our web development services in Thornton, you are well on your way to improving your web design. We can assist you in creating quality content that is specifically tailored to your target audience and can generate even more website traffic.
Almost all sales now happen online, either through e-commerce platforms or through a brand's dedicated website. Our team of web developers in Thornton can help your website adapt and become an effective e-commerce platform, making it easier for customers to make a purchase directly from you. Different payment channels can be incorporated into the website, as well as diverse shipping and pickup options, making sales transactions more convenient for customers and encouraging them to come back for more.
Analytics-Driven Development
Much like everything in the world that's important, digital marketing is constantly changing. Trends rise every now and then, and it is important for businesses to follow. As a professional web development company, we understand the need to keep up with what's current, and we will ensure that a client's digital strategy, including their website, is always updated. Continuous development would be based on the latest data regarding customer's purchasing behavior as well as data from the website itself on what content appeals the most to visitors and draws more website traffic.
Dedicated Professional Web Development Team
Maintaining a website is easier said than done. It requires technical knowledge in codes, servers, hosting, and many other elements, as well as marketing knowledge like what content to post, which channels to use, and what elements are effective. Advanced Digital Media Services understands the need to ensure that a website and its components are all functioning properly. Otherwise, this could lead to a decrease in website traffic and customer satisfaction. We have a dedicated team of web developers in Thornton who are ready to work on your website 24 hours a day, 7 days a week, allowing you to focus on other operational needs.
Web Development Services in Colorado
At Advance Digital Media Services, we provide website development services to any company in any city or town in the United States or the Caribbean that we choose to work with. We have chosen to target specific markets and have therefore created a "target page" for those specific markets. One of the most important tasks we take on to rank your website for your targeted keywords is to create a "target page" that sells one service in one area. and then create high-quality backlinks to that specific page(s). So, we not only provide website development services to the City of Thornton, Colorado but to all of the cities listed below.
Top 10 reasons to do business with ADMS
We look forward to hearing from you today.
"*" indicates required fields
Schedule a call To see if we may be a fit for your online digital goals.