Web Development Services in Avon Lake, OH
Achieve your business goals with a well-developed website.
Building a website is not as easy as many business owners think. It requires expertise and experience to ensure that everything you do is a step in the right direction. Websites are one of the first things that prospective clients and customers see, so they should represent businesses well.
If you're planning to build a website for your business, seek help from the best web developers in Avon Lake, OH. With professional web developers, you know that your business will stand out from the pack.
Advanced Digital Media Services is here to help you. We are a web development company in Avon Lake, OH, that creates an avenue to boost your business's online presence. Our team of web developers leverages years of experience and knowledge to build you a website that will set your business apart from the competition.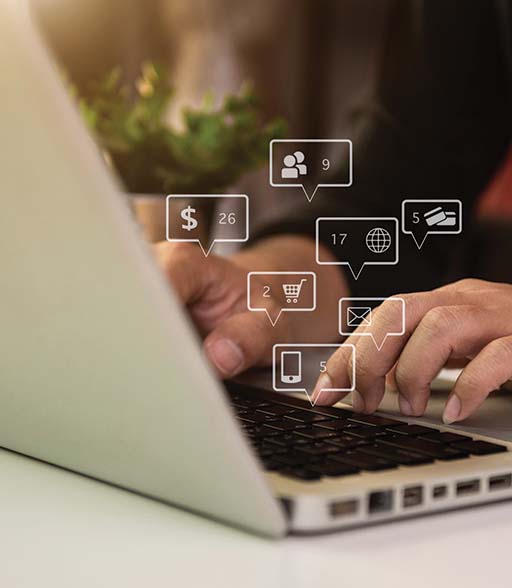 Here's What to Expect From Our Web Development Services
At ADMS, we always start with the planning phase. We'll ask you about important information, including the history of your business, previous marketing campaign strategies, and your business goals. All this information will help us develop a website that will represent your business in the online marketplace.
During the planning phase, our website developers in Avon Lake, OH, will also check your competitors' websites to formulate a strategy that will help your business stand out.
2. Top-quality Web Development Execution
Once we gather all the essential information, that is when we start our web development execution. We employ the newest technologies and tools in developing websites so that you can expect a website built according to the latest strategies.
Our front-end and back-end developers will mitigate all website vulnerabilities. This step protects your business website from hackers and cybercriminals roaming in the digital world. During our execution process, we will also conduct thorough tests and reviews to keep your website fool-proof.
3. In-depth Web Analytics
Since the digital world is constantly changing, we'll also monitor the performance of your business website from time to time. Our web development services in Avon Lake, OH, will provide you with web analytics to show you how your website interacts with users.
With web analytics, our web developers will determine whether your business website requires changes or updates to ensure that it remains on top of the rankings on search engine result pages.
4. Periodic Maintenance and Upgrades
Websites need regular upgrades to maintain their ranking on search engine result pages. One of the biggest advantages of hiring us is that we'll provide your website with periodic maintenance and upgrades.
Based on web analytics, we'll know which aspects of your website need changes. Since search engines update their algorithms from time to time, maintaining and upgrading your website will give you an edge over your competitors.
For your business to grow, have an exceptional website built by experts like us at Advanced Digital Media Services.
At a competitive price, you'll have access to top-notch web development services in Avon Lake, OH. If you have any inquiries, don't hesitate to reach out to us. We'll be more than happy to help you achieve your business goals. Call us today!
Web Development Services in Ohio
At Advance Digital Media Services, we provide website development services to any company in any city or town in the United States or the Caribbean that we choose to work with. We have chosen to target specific markets and have therefore created a "target page" for those specific markets. One of the most important tasks we take on to rank your website for your targeted keywords is to create a "target page" that sells one service in one area, and then create high-quality backlinks to that specific page(s). So, we not only provide website development services to the City of Avon Lake, Ohio but to all of the cities listed below.
Top 10 reasons to do business with ADMS
We look forward to hearing from you today.
"*" indicates required fields
Schedule a call To see if we may be a fit for your online digital goals.