Expert Web Developers in Parma, OH
Managing a business comprises a number of complicated tasks.
It requires skill and expertise in multiple fields if you wish to be successful. One such example is digital marketing. To succeed in the online world, knowledge on how to navigate the intricacies of the internet is required. Luckily, you do not have to know all of these yourself, because you can always hire a professional to handle such tasks. If you are looking for website developers in Parma, OH who can help you build a robust online presence and an engaging website, Advanced Digital Media Services might be able to help you.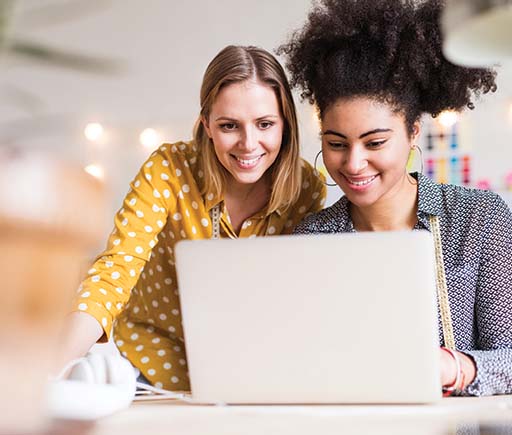 Why Avail Our Web Development Services in Parma, OH?
At Advanced Digital Media Services, our website developers in Parma, OH are always ready to answer any of your questions and assist you with any of your concerns. From planning to execution and even after, we are committed to providing you with the proper support and assistance to make your experience with us the best that it can be. We understand how important your investment is to you, so we strive to always attend to anything that you might need. Our technical experts are working day in and day out to create a fully functioning website for your business, and we won't just leave you after your website is delivered. We are a web development company in Parma, OH that treats our clients as partners. We make it our goal to be your reliable and dependable partner in your business' journey success.
One of the strengths of our web developers in Parma, OH is strategizing with your business on how to go about with developing your website. Depending on the nature of your company, your branding, and your objectives, we will come up with a step by step plan on how to move forward towards achieving these goals. You can be assured that our web development services in Parma, OH employ only the best strategies and latest techniques to maximize not just your website but also your company's whole digital platform.
Web development is just one of the many digital marketing services that we offer at our web development company in Parma, OH. One good example of our other services is SEO, or search engine optimization, which is essential for every business with a website. With this, you can draw more traffic just by making your site more visible, thereby giving you more chances of making a sale. Apart from this, we can also help you with other types of marketing, such as email marketing, social media marketing, affiliate marketing and more. Because marketing is such a diverse industry with different specializations, having a professional marketing company like Advanced Digital Media Services by your side can give you a much-needed advantage over your competitors.
By working with us, you don't just get services related to web development, SEO, or marketing. Because we have years of experience in the industry, we have the expertise to impart our wisdom regarding the changing market and customer trends. We have worked with hundreds of other companies and have seen them grow to become leaders in their respective industries. By partnering up with them, we have learned valuable lessons about running a business that we can pass on to you. Investing in our web development services in Parma, OH will give you the same advantages.
Web Development Services in Ohio
At Advance Digital Media Services, we provide website development services to any company in any city or town in the United States or the Caribbean that we choose to work with. We have chosen to target specific markets and have therefore created a "target page" for those specific markets. One of the most important tasks we take on to rank your website for your targeted keywords is to create a "target page" that sells one service in one area, and then create high-quality backlinks to that specific page(s). So, we not only provide website development services to the City of Parma, Ohio but to all of the cities listed below.
Top 10 reasons to do business with ADMS
We look forward to hearing from you today.
"*" indicates required fields
Schedule a call To see if we may be a fit for your online digital goals.