Web Development Services in Elyria, OH
Leverage digital marketing with strategic website development.
As the 14th largest city in Ohio and the Lorain County seat, the City of Elyria has sprung into an exceptionally new stage of development in 2020. Given that it's a nexus of several central rails, water, and highway transportation, it's no wonder why numerous companies have situated their global headquarters in the city.
If you're aiming to thrive in the area's business development opportunities, having a website done by professional web developers in Elyria, OH, helps transform and elevate your business.
Web development has become an essential part of every business today, whether you are working with global companies or are starting up your own business. If you're looking for a professional web development company in Elyria, OH, consider Advanced Digital Marketing Services' team of dedicated web developers who can take your online visibility to new heights.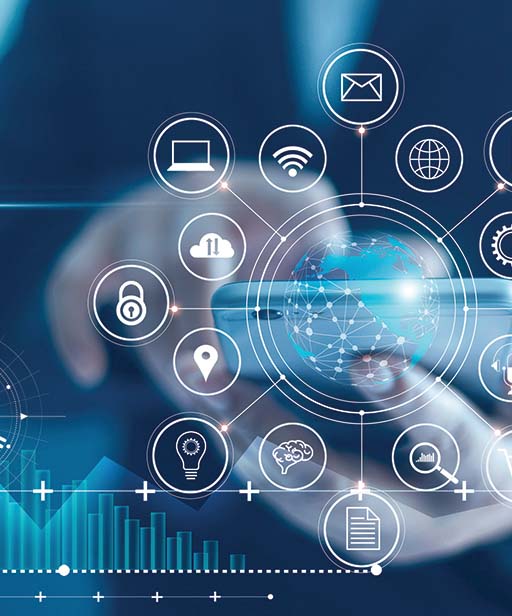 Here Are Some Ways You'll Benefit From Our Web Development Services:
1. Work with an Expert Team
Our website developers in Elyria, OH, work hand-in-hand with other SEO specialists, web designers, and content creators to build your website. Each area is covered to make sure you rank on top of search engine results. By hiring a website development company like us, you'll receive assistance from these experienced individuals without needing to hire another company for the service.
Our team members are equipped with the necessary skill and experience to bring out the best in your business website. With our help, your website will offer an exceptional experience for visitors and open opportunities for lead conversion and sales.
Our company understands the importance of time when it comes to running a business. It is also true in website development, given the time one needs to produce a reliable website.
By hiring our web developers in Elyria, OH, you can rest easy knowing that we'll focus on optimizing your website. At the same time, you can spend precious seconds working on your business. Your investment in our expertise gives you a competitive edge with a final quality product delivered on time.
Every business aims to put up a unique, presentable, and elegant web design that boosts its brand. While templates are available for free on various platforms, a website by our professional website developers in Elyria, OH, ensures distinct, user-friendly layouts in a decent design.
We thrive on emphasizing the uniqueness of each business. We want you to make a mark in the industry with captivating design templates customized to your website needs. You'll have your brand represented effectively by hiring us to work on your website, attracting more visitors to become potential clients.
Our web development services in Elyria, OH, are focused on making your website responsive across all devices and types of browsers. We take care of all maintenance and security issues that can cause your website to crash or even be hacked.
Managing a good website on different business platforms can only be achieved successfully with top-grade skills from a professional web development team like ours at ADMS. Given the ever-changing Google algorithms, we can help you secure a mobile-friendly web design using the latest tools and technologies. That way, you can reach out to potential customers quickly.
While creating a website is one part of our web development services in Elyria, OH, making it SEO friendly is another.
Direct SEO activities such as keyword research may not be under the job description of web development experts. However, our experts team up with SEO specialists who have exceptional SEO skills to acquire reliable SEO advice. With this, our web developers at ADMS make your website SEO friendly using tools and technologies and complement SEO activities to help your site rank higher.
Choose ADMS for Efficient Web Development Services in Elyria, OH
Earn the benefits of a well-optimized website with professional web development services.
Advanced Digital Media Services is a long-standing web development company in Elyria, OH. With more than a decade of experience in the industry, we guarantee practical web development efforts to help you rank better on search engines. For inquiries, contact us today.
 
Web Development Services in Ohio
At Advance Digital Media Services, we provide website development services to any company in any city or town in the United States or the Caribbean that we choose to work with. We have chosen to target specific markets and have therefore created a "target page" for those specific markets. One of the most important tasks we take on to rank your website for your targeted keywords is to create a "target page" that sells one service in one area, and then create high-quality backlinks to that specific page(s). So, we not only provide website development services to the City of Elyria, Ohio but to all of the cities listed below.
Top 10 reasons to do business with ADMS
We look forward to hearing from you today.
"*" indicates required fields
Schedule a call To see if we may be a fit for your online digital goals.