The Most Effective Web Development Services in Euclid, OH
The web is an essential place for businesses.
Through this, companies just like yours can reach out to their customers whenever and wherever they may be. However, navigating the web market or even creating a website is not something you can just do. While you may be able to create a simple one, it probably won't be good enough to effectively promote your business.
We at Advanced Digital Media Services are committed to helping businesses succeed online. With over 30 years of combined experience, our website developers in Euclid, OH can help you build a website that serves as your digital storefront and one of your most powerful marketing tools.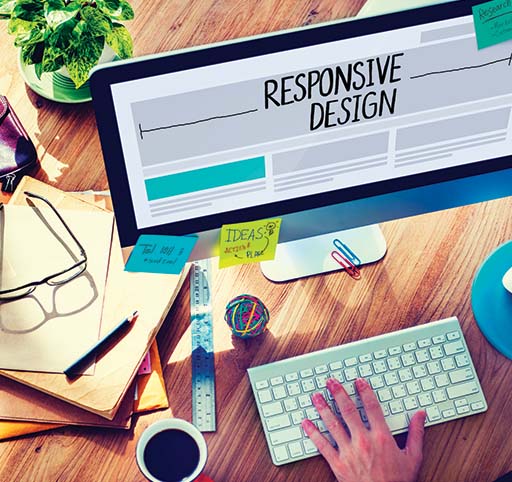 Why Choose Our Web Development Services in Euclid, OH?
Our web developers in Euclid, OH are some of the best professional marketers in the industry. Apart from building your website, they can also help you with your company branding. With decades of experience, we understand the ins and outs of marketing. We can help you come up with a catchy name and brand logo or revise your current ones so that they immediately grab your consumers' attention and stay on their minds. Our web developers in Euclid, OH also know a variety of marketing techniques, so they can always uniquely present your public image. We work with you to build your brand and resonate with the customer so that they see you with the exact vibe that you want them to associate with your business.
Multiplicity of Platforms
In marketing, "the more, the merrier" is also applicable. While the main job of our website developers in Euclid, OH is to build a website for you, they can also help you with other platforms. Trying to reach more people through multiple platforms only increases your chances of driving website traffic and converting these into sales. As a web development company in Euclid, OH, we are knowledgeable of all the major platforms and how they work, and we advise you regarding which ones suit the nature of your business as well as your company branding. We also assist you in navigating each of these and in creating content targeted for the audiences you'll find on them.
Having a presence on every available platform is already a tough task. Remaining consistent is even harder. With our web development services in Euclid, OH, we can assure this across all your platforms and channels. You can't have a visually appealing website and then have a Facebook page that is so boring and dull. The same branding will be used across all platforms so that people recognize you, no matter where they find you. We understand that anything less than this would look unprofessional to your customers, and this is something to avoid if you want to catch and keep customers.
Proper Website Maintenance
At Advanced Digital Media Services, our web development services in Euclid, OH do not stop after we finish building and delivering your website. We also make it our responsibility to ensure that your website is well-maintained and regularly updated. Our website developers in Euclid, OH will constantly improve your website by fully optimizing all its functions and components and regularly updating all programming. Fill out the form below to arrange a consultation today!
Web Development Services in Ohio
At Advance Digital Media Services, we provide website development services to any company in any city or town in the United States or the Caribbean that we choose to work with. We have chosen to target specific markets and have therefore created a "target page" for those specific markets. One of the most important tasks we take on to rank your website for your targeted keywords is to create a "target page" that sells one service in one area, and then create high-quality backlinks to that specific page(s). So, we not only provide website development services to the City of Euclid, Ohio but to all of the cities listed below.
Top 10 reasons to do business with ADMS
We look forward to hearing from you today.
"*" indicates required fields
Schedule a call To see if we may be a fit for your online digital goals.