Top-Notch Web Developers in Mentor, OH
While most businesses already know how important it is to have a website and an online presence for continued growth, most of them also want to cut down on their expenses.
However, this is something that businesses should not be frugal about, as doing so could hurt them in the long run. Investing in and working with a web development company in Mentor, OH can seriously help your business succeed online and would greatly benefit your business long term. AT Advanced Digital Services, we make sure that this is an investment worth making. We treat our clients as partners, and we are committed to providing them with only the best web development services in Mentor, OH.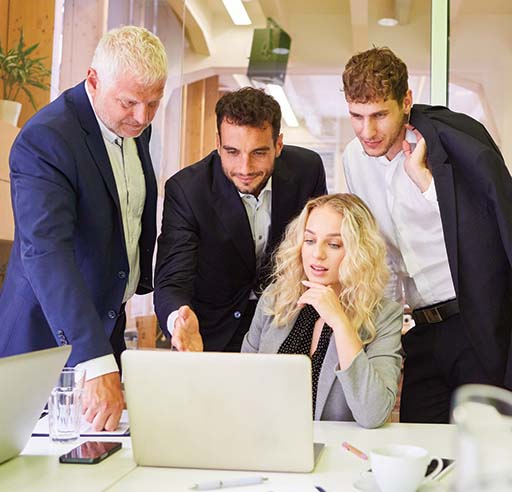 What Can Our Web Developers in Mentor, OH Offer?
Your website cannot exist on its own. It requires several tools that we can provide you, such as hosting or domain management. You could choose from shared or dedicated hosting, depending on the unique needs of your website. Apart from this, our web developers in Mentor, OH regularly do speed checks on your website to ensure faster loading speeds for the customer. Our web support also includes periodically updating everything on your website as well as fixing any errors that might occur over time. We understand the importance of keeping your website up and running 24/7, and we are aware that a broken website means lost customers. Because of this, our team of website developers in Mentor, OH is always available to provide the necessary technical support and to answer any of your questions or concerns.
Adequate Website Protection
One of the main challenges online is security. You never know when someone might try to hack your website, along with all the information stored in it. With customers entrusting their data to you, they expect you to be able to keep it safe and secure, especially their financial information. At Advanced Digital Media Services, we put a premium on your security. We don't want any hackers to access the backend of your website, as this could not only ruin your credibility but also open you up to possible legal consequences. As such, our team of expert web developers in Mentor, OH will safeguard you and your customers by updating your website's security protocols using the latest technology available.
People access the internet using different browsers like Google Chrome, Mozilla Firefox, Internet Explorer, and many others. Plus, some browsers may be available in one country but not in another. Most of these also have mobile versions. That is why it is crucial for businesses, especially those with clients all over the world, to have a website that is compatible with every browser. Failing to do so might lead to lost customers. Our website developers in Mentor, OH can ensure that your website functions perfectly on every browser and every server around the world.
The key to brand loyalty is making the customer happy. One good way to do this is to ensure that they have a pleasant experience while using your website. Otherwise, such as if they feel any inconvenience or hassle, they will look for an easier website to navigate. As such, it is the goal of our web development company in Mentor, OH to create a website and a design that is attractive and user-friendly.
Web Development Services in Ohio
At Advance Digital Media Services, we provide website development services to any company in any city or town in the United States or the Caribbean that we choose to work with. We have chosen to target specific markets and have therefore created a "target page" for those specific markets. One of the most important tasks we take on to rank your website for your targeted keywords is to create a "target page" that sells one service in one area, and then create high-quality backlinks to that specific page(s). So, we not only provide website development services to the City of Mentor, Ohio but to all of the cities listed below.
Top 10 reasons to do business with ADMS
We look forward to hearing from you today.
"*" indicates required fields
Schedule a call To see if we may be a fit for your online digital goals.