The Best Web Development Company in Rocky River, OH
A top-ranking website is the byproduct of successful web development techniques.
Without a reliable web development company in Rocky River, it is extra challenging to build a credible site that can bridge you to your business goals.
From high-end graphic design to a wide umbrella of efficient web development strategies, Advanced Digital Media Services helps you create a cohesive website that strongly represents your brand. By aligning your vision with your digital image, we can help you melt barriers that keep you from online success.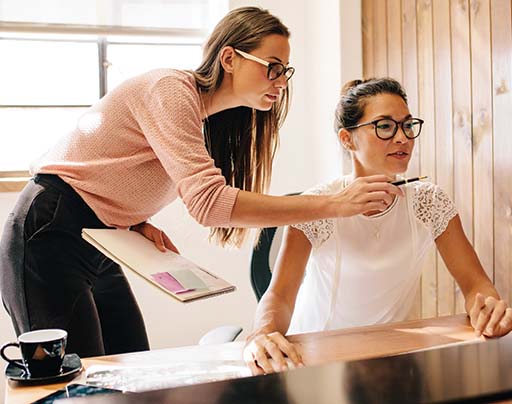 What Are the Benefits of Working with Our Web Developers in Rocky River?
Lead-Generating Web Design
Your web design serves as the face of your brand, making it an element too important to remove from the web development process. Tethering creativity to wise digital techniques, our web developers in Rocky River use a fresh approach to make your platform more aesthetically marketable. The best part: we do this without taking away your identity.
By researching your brand and understanding your needs and preferences as a business owner, our artists design a site that fully reflects your business and brand. Aside from adding a personal touch to our design process, we also research your target market to understand the diverse features that appeal to them as consumers. With our team, you can make a great first impression that leads to conversion.
Every web developer knows that SEO is never a second priority when it comes to your online success. You could have the best product on the market, but it's not enough when your page is almost invisible to your segmented audience. You could be lacking SEO, but this could just as easily be a result of faulty SEO techniques — both hinder you from business growth.
Our web development company in Rocky River ensures your page is fully optimized right at the very beginning of the web development process. As a team that believes in the beauty of holistic service, we use SEO-ready codes so you can take that huge first step toward increasing brand awareness.
Statistics show that most users prefer to go online with their mobile phones, making site responsiveness an integral part of web development. From baby boomers to Gen Zs, everybody brings a smartphone everywhere they go, which means that a mobile-friendly site creates the perfect opportunity for you to reach a larger segment of your target audience.
Our website developers in Rocky River integrate the best practices to make sure that your site is responsive to different gadgets. By simplifying your site and focusing on form and function, we give your users the loading speed and the efficiency they need, making it easier for you to encourage brand patronage, and our pages will be visible and easy to browse regardless of screen size. With us, shifting between a laptop and mobile phone won't be a problem because 100% responsiveness is our guarantee.
Every niche is unique, and recognizing this at an early phase can help you create a clear vision for your site. A niche-specific site, complete with features that make navigation easy, will win the hearts of your audience.
Our web development services in Rocky River include an analysis of your industry so we can create a web layout that addresses your needs. By doing so, we can exclude the non-essentials and remain laser-focused on adding important features that make your site user-friendly.
Web Development Services in Ohio
At Advance Digital Media Services, we provide website development services to any company in any city or town in the United States or the Caribbean that we choose to work with. We have chosen to target specific markets and have therefore created a "target page" for those specific markets. One of the most important tasks we take on to rank your website for your targeted keywords is to create a "target page" that sells one service in one area, and then create high-quality backlinks to that specific page(s). So, we not only provide website development services to the City of Rocky River, Ohio but to all of the cities listed below.
Top 10 reasons to do business with ADMS
We look forward to hearing from you today.
"*" indicates required fields
Schedule a call To see if we may be a fit for your online digital goals.