High-Quality Web Development Services in Avon, OH
A website serves as the backbone of a business' online operations.
It is through the website that your customers are able to inquire about products and services, make purchases, and contact you for after-sales services. Having a website is merely the starting point from which all digital marketing strategies take off.
Our team of website developers in Avon, OH is ready to help you begin your digital marketing journey. We will not only build a website for your business but also assist you in all your digital marketing needs. We assure you that you will have a reliable partner in us and that you can trust us to provide you with only the best web development services in Avon, OH.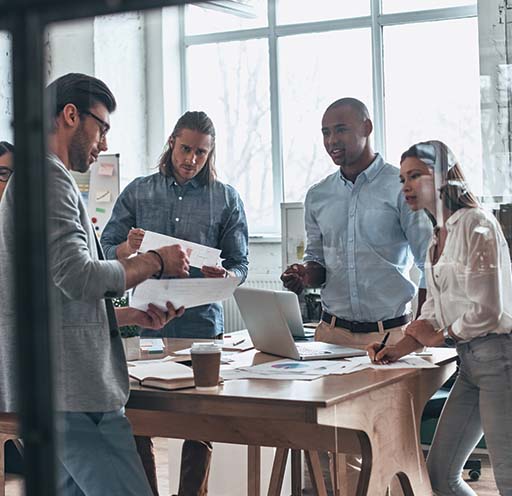 What Are the Benefits of Working Hiring Our Web Development Company in Avon, OH?
A successful website is one that can engage your customer and keep them coming back to view more, as often as possible. Advanced Digital Media Services has 30 years of combined experience dealing with businesses and customers of all stripes. We have also researched and analyzed large amounts of data on consumer behavior. This helps us to pinpoint what customers are looking for in a website and how to get them interested. Our goal is to do our best to influence every user who views your website to contact you or make a purchase.
We understand that not all users are interested in viewing an entire website or reading all its content. As such, our team of web developers in Avon, OH will strategically place important information in plain sight for consumers to easily find. These include information like company address, contact number, and a brief list and description of your products and services. As for those who need more information to convince them, we will be creating detailed descriptions of each product and services as well as other relevant company information in our pages.
Another important consideration for your website is that it stays in line with your company branding. Its web design, including color scheme, font types and sizes, and images must mirror how the business portrays itself to its customers. This will further strengthen the company's brand, and it makes it easier for customers to associate your website with your company. We will ensure that these people make a visual connection between your logo, your products, and your website.
One of the frequent complaints clients have with web development services in Avon, OH is the long period of time it takes for the website to be up and running. We understand that every moment counts, and the longer the website is not operative, the more potential customers are lost. As such, we will have your website up and running in no time, ready for you to conduct business online and increase your sales.
Web Development Services in Ohio
At Advance Digital Media Services, we provide website development services to any company in any city or town in the United States or the Caribbean that we choose to work with. We have chosen to target specific markets and have therefore created a "target page" for those specific markets. One of the most important tasks we take on to rank your website for your targeted keywords is to create a "target page" that sells one service in one area, and then create high-quality backlinks to that specific page(s). So, we not only provide website development services to the City of Avon, Ohio but to all of the cities listed below.
Top 10 reasons to do business with ADMS
We look forward to hearing from you today.
"*" indicates required fields
Schedule a call To see if we may be a fit for your online digital goals.