Top Web Developers in Cleveland, OH to Grow Your Brand
Web development is an umbrella of technical solutions geared toward one unifying goal: create an online platform that can connect a global audience.
While a site melts down physical barriers between businesses and their targeted users, if built without structure, flow, and thoughtfulness, it can create bad impressions and discourage brand loyalty.
Advanced Digital Media Services is a web development company in Cleveland that upholds its promise to create a powerful platform that can serve as a huge part of your marketing strategies. From coding to design and SEO, our seasoned web developers can give your site the best foundation for bringing you closer to your business goals.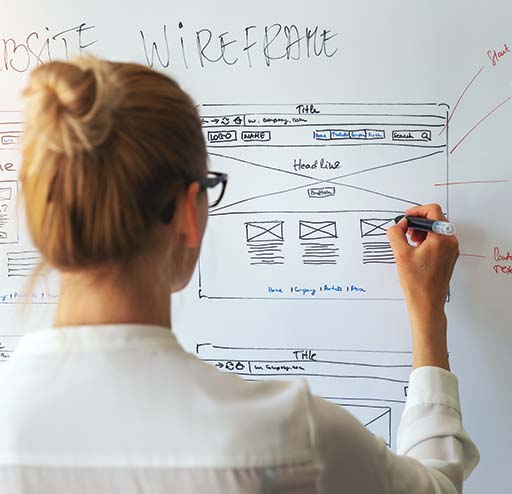 Why Choose Our Web Development Services in Cleveland?
You'll Get Access to Great Talent
Web development is not for the faint of heart. It requires progressive and multidisciplinary technical solutions, along with highly adaptive skills. While it may be tempting to try to build a site on your own, doing so can actually waste your time, money, and valuable resources.
At Advanced Digital Media Services, we believe that running your business is already a challenging feat. By giving you access to top web developers in Cleveland, you can focus all your energy on other tasks that can give your business an edge over your competitors. Most importantly, our team has the in-depth knowledge and experience required to create a website that is completely coded and optimized for Google's algorithms.
We Can Create a Fully Optimized Website
Optimization is key to building a great online reputation. With major search engines hyper-focused on user experience, it is important to shape your site around your audience's preferences and behavioral patterns. Without SEO, this is easier said than done.
Deeply committed to giving your site better ranking opportunities, our website developers in Cleveland, along with our professional SEO analysts, can help you build a fully optimized site that can pave the way to audience favorability. By coding your site in accordance with Google's changing algorithms, you can keep up with your competition and stay visible on SERPs.
You'll Get A Good Mix of Flow and Function
Another integral aspect of web development is ensuring optimal structure, form, and function in your site. Without these core features, your online audience can easily get lost as they navigate your page, resulting in a negative user experience that will likely end in a lower ranking for you and those users going elsewhere.
Our web development company in Cleveland ensures your site does not fall short in any of these areas by keeping a close eye on the design and development process. Before coding your site, our expert team immerses itself in your industry so we can understand the important features we should incorporate in our build. By highlighting these features and eliminating any elements that can make your site look chaotic, we are able to eliminate navigating inefficiencies so your site can gain greater favorability.
We Can Help Load A Faster Website
Let's face it: most users don't have the time and the patience to wait on slow-loading pages. Give your loading time more than a few seconds and your users will quickly close your tab. Worse, it's not easy to win audiences over, so leaving them with a bad first impression can definitely hurt your brand.
Our web development services in Cleveland are focused on providing users a better navigating experience, and one way we do so is by optimizing your loading speed. By using a wise, minimalistic approach to web development, we are able to give your users what they deserve, and that's faster and better online navigation.
Web Development Services in Ohio
At Advance Digital Media Services, we provide website development services to any company in any city or town in the United States or the Caribbean that we choose to work with. We have chosen to target specific markets and have therefore created a "target page" for those specific markets. One of the most important tasks we take on to rank your website for your targeted keywords is to create a "target page" that sells one service in one area, and then create high-quality backlinks to that specific page(s). So, we not only provide website development services to the City of Cleveland, Ohio but to all of the cities listed below.
Top 10 reasons to do business with ADMS
We look forward to hearing from you today.
"*" indicates required fields
Schedule a call To see if we may be a fit for your online digital goals.