Superb Web Designers in Boca Raton, FL
Your website design plays a vital role in building your online marketing presence.
Web designing is more than just a DIY project. Many things are at stake. It takes only fifteen (15) minutes for 66 percent of people to want something exclusively from your website. So, hiring a professional team of website designers in Boca Raton, FL, is crucial to your business's website success.
At Advanced Digital Media Services, we employ the best-optimized SEO strategies to guarantee you an excellent website that engages more views and operates seamlessly across any browser type.
Having a professional website boosts your company's image and generates winning benefits that only the finest web design company in Boca Raton, FL, can maximize. So, if you are looking for expertise and surefire results that last, consider these exciting perks from our website design services.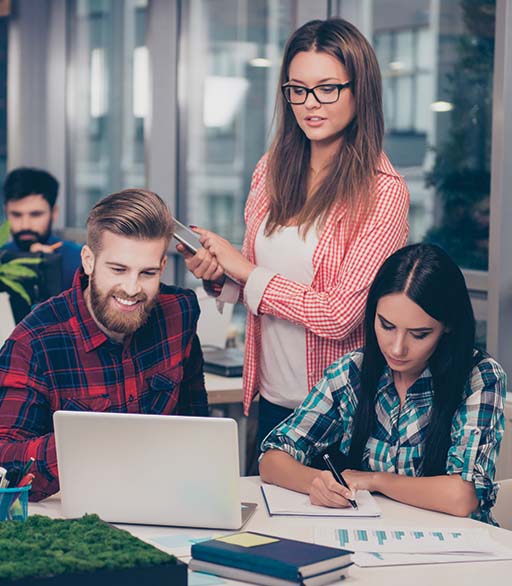 Improved Credibility and Rankings
A poorly designed website communicates a lack of reliability – harming the search engine ranking performance. There's no doubt that Google values the dedication that companies have when it comes to their online presence, so we make sure that you stay on top of search engine rankings at all costs.
With the help of our excellent ADMS web designers in Boca Raton, FL, you can have a website that is both engaging and state-of-the-art. We incorporate the latest design trends to produce an excellent website that attracts more prospects and responds to your website's specific call to action. This strategy will help us to achieve marketing goals and drive more revenue for your business.
Content is a significant asset to any website. Here at ADMS, we hire expert writers who have relevant experience in SEO writing and marketing. Our writers create engaging and compelling content to build your company's image. Our company offers the best website design services in Boca Raton, FL, which involves quality content.
Search engine optimization (SEO) plays a massive role in your success. With this in mind, we ensure that you attract numerous potential clients with an effective content strategy applied to blogs and other regularly posted content.
Smooth navigation through a well-designed website makes a great first impression. While visitors explore your website, you want to make sure they have a uniquely positive experience that encourages them to become prospects or clients in the future.
With our excellent website design services in Boca Raton, FL, you can have an easy-to-use website that we will constantly update with the latest features to enable it to work compatibly with any mobile device and browser.
Our team will work best to maximize your website's functionality, in contrast to having a meaningless compilation of plain words, images, and videos that would eventually cause your website to crash.
Having a consistent web design features a well-balanced image to your overall setup. This is why our web designers in Boca Raton, FL, strive to make all the design elements – such as font size and style, background, and color – match within your website.
At ADMS, our team works to create a simple yet professional look for your web design. We only include what is necessary to avoid distractions and improve the overall appeal of your website. Too much of anything could lead your website to lose its quality. So we always see that every detail of your website is in place.
Contact us now to learn more about our team and what we can do for your business.
Web Designing Services in Florida
At Advance Digital Media Services, we provide website designing services to any company in any city or town in the United States or the Caribbean that we choose to work with. We have chosen to target specific markets and have therefore created a "target page" for those specific markets. One of the most important tasks we take on to rank your website for your targeted keywords is to create a "target page" that sells one service in one area, and then create high-quality backlinks to that specific page(s). So, we not only provide website designing services to the City of Boca Raton, Florida but to all of the cities listed below.
Top 10 reasons to do business with ADMS
We look forward to hearing from you today.
"*" indicates required fields
Schedule a call To see if we may be a fit for your online digital goals.