Finest Web Designers in Palm Beach Gardens, FL
In the digital world, the only way you can establish your online presence is through your website, which is why it must be well-designed.
Your website is the first thing your prospective clients see, so a good first impression should be one of your priorities. Using templates will not make your website stand out. You also will not be able to personalize it. For that reason, you must consider hiring the best web designers in Palm Beach Gardens, FL.
At Advanced Digital Media Services, we guarantee that the web designers we employ are the best at what they do and are committed to providing excellent web designs that will attract more clients to your business. As far as website design is concerned, ADMS is among the top companies. Here are some reasons: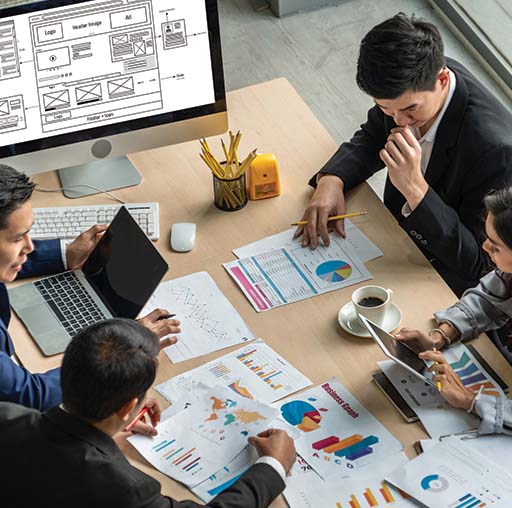 Humans are visual creatures. So, having a website that can immediately catch the attention of your prospective clients is an advantage. Our website designers in Palm Beach Gardens, FL, have you covered when it comes to your website's exceptional visuals. Of course, you can always tell them your ideas and the color scheme you want; they will put all the elements together to develop the perfect website.
Another area we can help you with is the functionality of your website. You should know that it is essential for a website not to cause any hassle to its visitors because not everyone is patient enough to wait once errors occur. Our web design services in Palm Beach Gardens, FL, include planning and executing a website's layout, so there is no need for you to worry about that anymore. We guarantee you that the hassle-free layout of your website will help you increase traffic.
3. Mobile-Friendly Design
According to some anthropologists, smartphones are our mobile homes. Admit it or not, we always have our mobile phones with us. Whether we are sitting, eating, studying, or working. We even keep it beside us while we are sleeping. In addition, almost everyone uses their phones, instead of their computers, to search for something on the internet. For that reason, your website should also be mobile-friendly. Worry not because our web designers in Palm Beach Gardens, FL, can do that for you!
On average, people only wait for two to three seconds for a website to load. If it takes longer than that, visitors will leave. So, your website should have a fast performance if you want to attract more prospective clients. One of the reasons why ADMS is among the leading web design companies in Palm Beach Gardens, FL, is that we not only focus on aesthetics we also ensure the websites we design are loading as fast as possible.
At Advanced Digital Media Services, we guarantee that your website will be well-designed by our team.
If you have any questions, feel free to reach out to us so that we can discuss and gladly assist you.
Web Designing Services in Florida
At Advance Digital Media Services, we provide website designing services to any company in any city or town in the United States or the Caribbean that we choose to work with. We have chosen to target specific markets and have therefore created a "target page" for those specific markets. One of the most important tasks we take on to rank your website for your targeted keywords is to create a "target page" that sells one service in one area, and then create high-quality backlinks to that specific page(s). So, we not only provide website designing services to the City of Palm Beach Gardens, Florida but to all of the cities listed below.
Top 10 reasons to do business with ADMS
We look forward to hearing from you today.
"*" indicates required fields
Schedule a call To see if we may be a fit for your online digital goals.