Creative Web Designer in Fort Walton Beach, FL
If you own a business in Fort Walton, FL, you need to build a reliable and professional website to keep up with the competition.
Fort Walton Beach, Florida, as the name suggests, is known for its beach community. Surfing, parachute jumping, fishing, and boat riding are some of the sea adventures that invite tourists to the city. Being a tourist hot spot, businesses here are undeniably growing, boosting the local economy. If you own a business in a place as competitive as Fort Walton, you need to be on your toes to keep up with the pace.
To keep up with the competition, one must have a reliable website. Having a website is a must for every business in the digital age. A business without a website may as well be nonexistent. People search for everything on the internet. Your potential customers will look for recommendations online before making a purchase or availing a service. If your business is unsearchable online, how will people know about your brand? How can they be informed about your service?
The best move is to look for a web design company in Fort Walton Beach, FL, that can cater to all your online business needs, like Advanced Digital Media Services.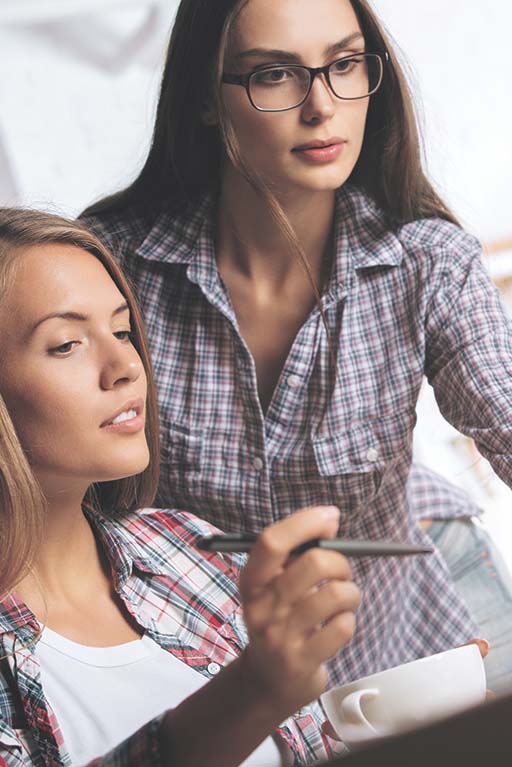 With our web design services in Fort Walton Beach, FL, you will have the following:
1. An Appealing Website That Reflects Your Products and Services
A poorly designed website pushes customers away. Your website is a reflection of your products and services. People can already tell if they will be served well by merely looking at a merchant's website. If the layout is not eye-catching, plain and dull, customers will think that the service is likewise lousy.
We do not want that to happen. Our website designers in Fort Walton Beach, FL, know exactly what is appealing to your target market. We will design your website to be as unique as possible, highlighting what you do best and how you actually serve your customers.
2. A Website That Allows Communication
After ensuring that the website catches the attention of your customers, our web designers in Fort Walton Beach, FL, will ensure that the customers are enticed to communicate with you. Moreover, we will make sure that the pages load fast and are easy to navigate. With an appealing, user-friendly website that allows communication, you are sure to get positive sales.
3. A Website With Well-Written Content
The main element that makes customers stay connected with you or within your website is your web content. If it is outdated, poorly written, and full of grammatical errors, your customers will get turned off and leave. With ADMS, you are assured that the web content we will create for your website will not only be well-written, but we will also see that it exemplifies your expertise in the products you sell or the services you provide.
4. A Website That Represents Your Brand
Your website is like a salesperson that speaks to customers about your business on your behalf 24 hours a day, seven days a week. When your website is beautifully designed, it will tell your customers that your brand is reliable, creating a good impression on your customers, and convincing them to make that purchase or avail your service.
Thinking of how many potential customers you lose every day because your website is poorly made is distressing.
With ADMS, we will not let this happen. Leave the work to our web designers in Fort Walton Beach, FL, and you can rest easy and focus on other important things needed in your business. Whatever your online needs are, ADMS is here to help you. Give us a call, and let us help you achieve your goals.
Web Designing Services in Florida
At Advance Digital Media Services, we provide website designing services to any company in any city or town in the United States or the Caribbean that we choose to work with. We have chosen to target specific markets and have therefore created a "target page" for those specific markets. One of the most important tasks we take on to rank your website for your targeted keywords is to create a "target page" that sells one service in one area, and then create high-quality backlinks to that specific page(s). So, we not only provide website designing services to the City of Fort Walton Beach, Florida but to all of the cities listed below.
Top 10 reasons to do business with ADMS
We look forward to hearing from you today.
"*" indicates required fields
Schedule a call To see if we may be a fit for your online digital goals.