Professional Web Designers in Panama City Beach, FL
To make an impact and gain an advantage against your competitors, it is important that you have your website professionally designed.
According to Panama City News Herald, the population in Panama City Beach exponentially swells during peak tourism seasons. For that reason, it is no longer considered a small-town America. With many tourists visiting it, local businesses are boosted.
So, if you are one of the business owners in Panama City Beach, it is essential that your business stands out. At Advanced Digital Media Services, we can help you achieve that by establishing your online presence.
We have gathered the best web designers in Panama City Beach, FL, together with excellent SEO experts and web developers to help businesses be known not just by locals but by many tourists as well.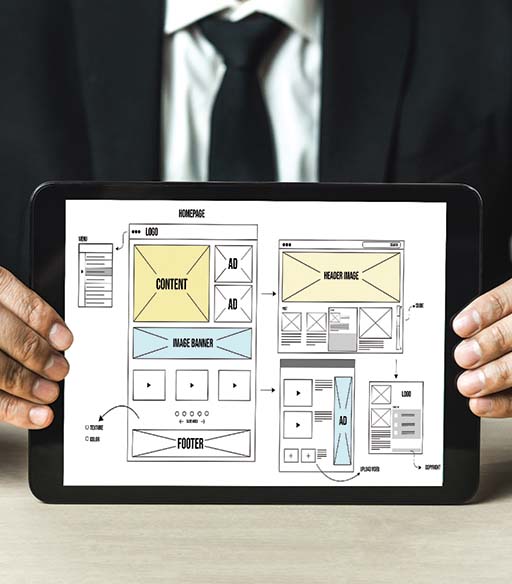 Here's What You Can Get From Our Web Design Services
The bounce rate is the percentage of visitors who do not stick around after viewing only one website page. There are many factors that lead to having a high bounce rate. One example is having slow-loading pages.
With our web design services in Panama City Beach, FL, we guarantee you that the bounce rate on your website will be reduced because our website designers consider the most important elements that every well-designed website should have.
On the other hand, the conversion rate is the percentage of website visitors who have completed a desired goal. Having a high conversion rate is an indication that a website has a good web design and successful marketing.
Our website designers in Panama City Beach, FL, aim to improve the conversion rate of all our clients' websites by making them both desktop and mobile-friendly. We do that because mobile conversions are 64% higher compared with desktop conversions.
With a well-designed website, you will be able to stand out against your competitors. At ADMS, besides ensuring an exceptional website design, we also conduct a strategic competition analysis for you to stay ahead of your competitors.
As one of the leading web design companies in Panama City Beach, FL, one of our expertise is to help our clients build websites that will set them apart from other businesses. We'll do the same for you!
Most people get an impression of your business just by being on your website for a few seconds. Impress them by building a website that looks professional and modern.
By availing our web design services in Panama City Beach, FL, you can rest assured that you will gain the trust of your website visitors in just a matter of seconds. We guarantee you that your online presence will be strongly established.
With a well-designed website, many opportunities will surely open for your business.
So, if you are interested in the services we provide at ADMS, you may contact us anytime! We will be more than happy to help you in growing your business!
Web Designing Services in Florida
At Advance Digital Media Services, we provide website designing services to any company in any city or town in the United States or the Caribbean that we choose to work with. We have chosen to target specific markets and have therefore created a "target page" for those specific markets. One of the most important tasks we take on to rank your website for your targeted keywords is to create a "target page" that sells one service in one area, and then create high-quality backlinks to that specific page(s). So, we not only provide website designing services to the City of Panama Beach, Florida but to all of the cities listed below.
Top 10 reasons to do business with ADMS
We look forward to hearing from you today.
"*" indicates required fields
Schedule a call To see if we may be a fit for your online digital goals.