Top-Notch Web Design Company in Bradenton, FL
In order to distinguish your business from your competition in Bradenton, FL, your website design should reflect what your business stands for.
Bradenton City, Florida's is known as The Friendly City. However, this doesn't mean that there's no competition. Having an unparalleled business climate, most startups choose to establish their company in Bradenton. This city strives to create a positive impact on its local community, local businesses, and economy.
As the competition grows, businesses, big or small, should know how to distinguish themselves from the crowd. If you already have a company website, but you don't seem to reap all the benefits, a team of skilled website designers in Bradenton, FL, can help you!
Advanced Digital Media Services, Inc. is one of the best options for web design companies in Bradenton, FL. We've assisted various clients from different industries to create a website that reflects who they are. We know how best to make your business become known alongside the top businesses in Bradenton, FL!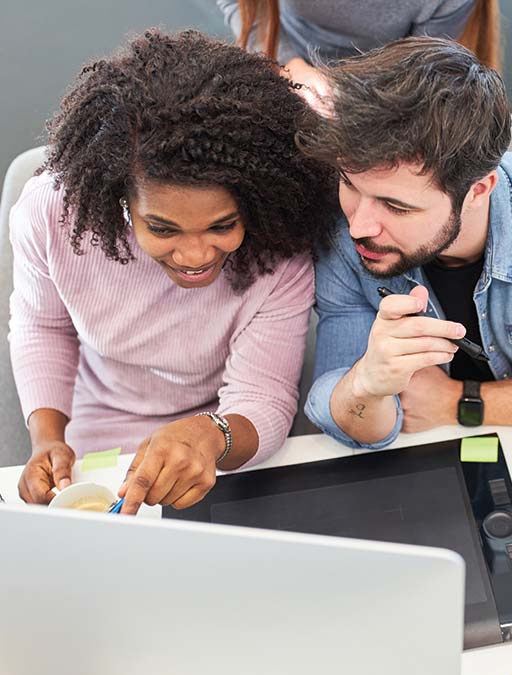 Here's why hiring our skillful web designers in Bradenton, FL, are the best chance you have to reach the top:
1. Responsive Website Design
As a reputable provider of web design services, we know how to create a mobile-friendly website. Not every business owner knows this, but the website traffic you get from mobile phone users is as vital as the website traffic you get from laptop or computer users.
If your website is not suited for other devices, they're likely to press exit faster than a lightning bolt. Depending on your needs and preference, our team can build you a company website compatible with all devices. With this, expect website visitors to stay and browse.
2. Professional-Looking Web Design
When people visit your website, one of the things that will make them stay is how your website looks. Choosing to use a web design template reduces your brand's credibility. Know that for you to beat the competition, the key is to be unique.
Our website designers can come up with a design that emphasizes your brand and entices visitors to do business with you. We know how to turn your visitors into clients. Trust us when we say that the website we'll create will put your business in the minds of your target market.
3. Reliable Website Design
Business owners often think that hiring web designing experts is an additional cost. What they don't know is that free website templates are not dependable. You are likely to encounter bugs and crashes at random times of the day. When this happens, who could you call?
Not only is this frustrating, but it can also affect the conversions and sales you'll get. When you hire our team at ADMS, you won't encounter these problems. When there's an issue that needs fixing, our team is always available. Your website will be up and running as soon as possible.
At ADMS, we make it a point to learn all the latest trends in web design. We also know all the techniques that will put our own business and our clients' on top of the game. When you opt for free website builders, you will not be able to achieve everything you're looking for in a website.
Our website designers will be able to incorporate all the features you want without compromising the overall look of your website. We will be able to put everything in place while still highlighting your brand, products, or services.
If you ever need web design services in Bradenton, FL, choose ADMS.oking to reach customers locally or globally, our team of SEO experts can help with all this and more!
We are more than willing to discuss all the things we can do to help you achieve your goals. When you hire us, expect that you'll be spearheading your digital presence in no time! Call us.


Web Designing Services in Florida
At Advance Digital Media Services, we provide website designing services to any company in any city or town in the United States or the Caribbean that we choose to work with. We have chosen to target specific markets and have therefore created a "target page" for those specific markets. One of the most important tasks we take on to rank your website for your targeted keywords is to create a "target page" that sells one service in one area, and then create high-quality backlinks to that specific page(s). So, we not only provide website designing services to the City of Bradenton, Florida but to all of the cities listed below.
Top 10 reasons to do business with ADMS
We look forward to hearing from you today.
"*" indicates required fields
Schedule a call To see if we may be a fit for your online digital goals.