The Leading Web Design Services in Boynton Beach, FL
Having a good website design for your business is crucial and must be taken seriously.
With today's level of competition, a well-designed website is your way to make a good impression on your potential customers.
Some of the leading businesses in Boynton Beach, FL, include auto mechanical repair, salons, real estate, and restaurants. All of which would need a good website to get the attention of new customers. Advanced Digital Media Services has the best team of web designers in Boynton Beach, FL, who can help you plan and design the perfect website for your business.
There are a lot of benefits you can enjoy with a well-designed business website. You will be able to attract potential customers, engage with your users, and ultimately boost your business's sales. If you choose to work with Advanced Digital Media Services, we can significantly improve your business.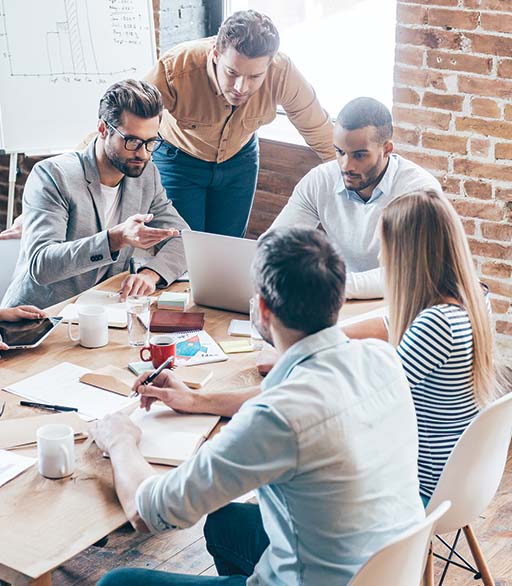 Here are the benefits of working with us:
1. A Better First Impression to Attract More Customers
Having a website is not enough to attract loyal customers and boost sales. What your users see when they first enter your website is the deciding factor to whether they will stay and explore. Our website designer in Boynton Beach, FL, knows exactly what to do with your website to make it more professional and well-designed.
Having a website that is professionally designed will leave a good first impression on your visitors and will make them want to stay and explore everything you have to offer. Websites that do not look professional are considered less credible and drive potential customers away.
2. Keep Up with Competitors
As a business owner, it must be one of your main priorities to keep up with the latest trends and business strategies and not get left behind. A well-designed website that is equipped with all the latest trends is a good way to keep up with your competitors. This can only be achieved with the help of a professional web designer.
With the help of our web design company in Boynton Beach, FL, you can have a professional website that will surely attract more visitors and retain potential customers. You can also interact and engage with them to establish a good relationship, build trust, and boost your revenue.
It is no secret that the key to having a successful website is to become visible to your potential customers. The best way to achieve this is to rank higher on search results. Keep in mind that an outdated or unprofessional website will not rank high. The best way to improve your rank is to create a professional website design that is fast, user-friendly, and navigable.
The more improvements you make to your website, the higher your chances are of moving up in search engine rankings.
Regardless if you are new in the world of web design or you already have a website that needs improvement, you need the help of a professional web designer to make sure that your website allows for the best user experience for your visitors. At Advanced Digital Media Services, we provide professional web design services in Boynton Beach, FL, that will certainly give you everything you need for your business. Call us now!
Web Designing Services in Florida
At Advance Digital Media Services, we provide website designing services to any company in any city or town in the United States or the Caribbean that we choose to work with. We have chosen to target specific markets and have therefore created a "target page" for those specific markets. One of the most important tasks we take on to rank your website for your targeted keywords is to create a "target page" that sells one service in one area, and then create high-quality backlinks to that specific page(s). So, we not only provide website designing services to the City of Boynton Beach, Florida but to all of the cities listed below.
Top 10 reasons to do business with ADMS
We look forward to hearing from you today.
"*" indicates required fields
Schedule a call To see if we may be a fit for your online digital goals.