Skilled Website Designers in Panama City, FL
Make your business stand out with the help of skilled website designers in Panama City, FL.
Establishing a business in Panama City in Florida can be easy. It has a lot of perks for both employers and employees. It has limited corporate taxes, and employees can enjoy the benefits of not having to pay a personal income tax.
With such perks, people consider Panama City as the perfect place to start up a business. As a result, the competition is continuously growing, and businesses may find it challenging to stand out from others.
What must you as a business owner do to get your business to stand out? Not everyone knows how to maximize all the tools they have at their expense, including the internet.
If you already have a website but don't know how to make it more unique, Advanced Digital Media Services is here for you. We offer top-notch web design services in Panama City, FL, that will set you apart from the competition.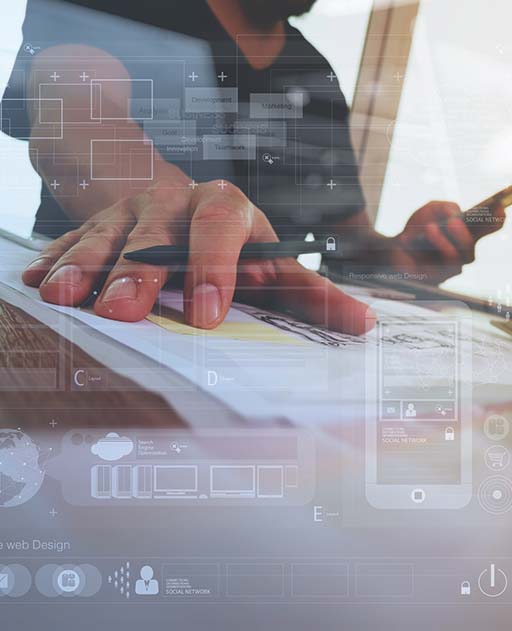 Here's why you can trust our skilled website designers in Panama City, FL:
1. We can design an accessible and stress-free website for you.
When developing a website, the designing step is as essential as the other parts of the process. Our team at ADMS can give you the website of your dreams. We know how to put the right image file type that will load properly. We also know the perfect resolution and pixels to use.
Our team will also eliminate all the bugs that prevent your website from working smoothly. These bugs affect user experience, and with us, you don't have to worry about them. Our senior web designers can develop a responsive web design that is sure to impress your customers.
2. We'll utilize SEO strategies to get you to the top.
When you opt for our web design company in Panama City, FL, you'll be able to reap all the benefits that come with hiring us. Aside from a responsive website design, we can use search engine optimization to boost your business's visibility. Your target customers will have an easier time searching for you online.
Our team of experts is well-versed with the latest trends of SEO. We can incorporate all these techniques while we work on the design of your website. You'll be amazed at how much exposure your brand will get. You'll be on the first-page result on Google in no time!
3. We know how to make your website distinct.
Designing a website can be a complicated process. You might think that a free website builder can do your company's website justice, but you're mistaken. Aside from the right combination of colors and images, our team can add features that will allow your website visitors to have a hassle-free experience when navigating your website.
Depending on your preference, we can add payment buttons, social media icons, and a shopping cart. You won't have to worry about it affecting the overall and final look of your website. Our web designers know the right place for every feature, icon, and menu.
If you are a first-time business owner in Panama City, you need to take advantage of every opportunity to market your brand.
Making an impact online is not easy, but when you choose our team of web designers in Panama City, FL, you're sure to have a fully functional website that will catch the attention of your target audience. Contact us now!
Web Designing Services in Florida
At Advance Digital Media Services, we provide website designing services to any company in any city or town in the United States or the Caribbean that we choose to work with. We have chosen to target specific markets and have therefore created a "target page" for those specific markets. One of the most important tasks we take on to rank your website for your targeted keywords is to create a "target page" that sells one service in one area, and then create high-quality backlinks to that specific page(s). So, we not only provide website designing services to the City of Panama, Florida but to all of the cities listed below.
Top 10 reasons to do business with ADMS
We look forward to hearing from you today.
"*" indicates required fields
Schedule a call To see if we may be a fit for your online digital goals.