Exceptional Web Design Services in Pinellas Park
Your website is a potent marketing tool that gives a face to your brand.
It cuts across physical and cultural barriers and, if built efficiently, it serves as a new sales funnel that can generate unlimited income streams.
However, without compelling and user-friendly visuals, your site can plunge deep into search engine results and wind up with very little visibility. Geared toward protecting your site from hitting the very bottom of SERPs, our web design company in Pinellas Park gives you access to highly innovative design solutions that can give your business the right character and voice. With our fully optimized layouts, you can enrich your user's navigating experience and create better ranking opportunities.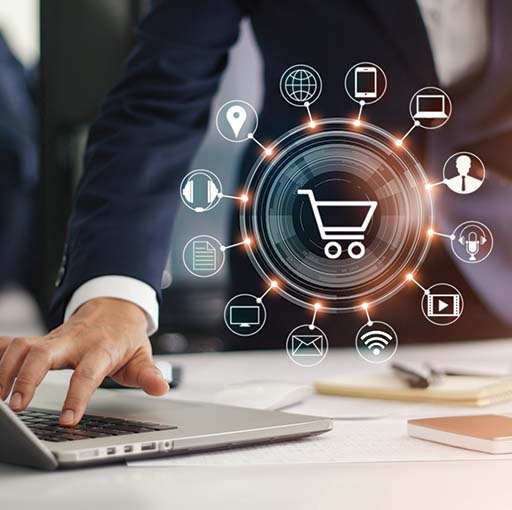 What Can You Get From Our Exceptional Web Design Services in Pinellas Park?
Quality Leads for Faster Conversion
Serving as your virtual representation, your site should be built solely towards one goal: to attract high-quality leads and simplify conversion. One way you can do so is by hiring a professional website designer in Pinellas Park that can help you send the right message to your target audience through a simple yet interactive design process.
Advanced Digital Media Services shares the same goal with your brand. Because we understand the importance of segmenting your audience and attracting the users that want your products or services, we incorporate design solutions that can help you set the right tone. Our cohesive, free-flowing design process gives your brand structure so you can attract, rather than distract, users and gain brand favorability.
Minimalism as an Art Form
Free web design templates have two things in common: they lack uniqueness and they use layouts that look disorganized and unprofessional. Your brand deserves neither, making it critical for you to take a leap of faith and invest in a web designer in Pinellas Park who can bring a sense of art and professionalism to your virtual space.
Our expert team believes that a minimalist layout, which focuses on functionality and user experience, creates the best opportunities for both known and unknown brands. By eliminating visual noise and integrating functional elements that make your site user friendly, we emphasize the value you can bring to your users.
Design Is Key to Optimization
Major search engines will always be centered around maximizing user experience by analyzing factors that facilitate easy navigation. An important part of this is web design, which dictates a site's usability and functionality. From font readability to color choices, your brand's visuals greatly influence a user's decision to stay on your page or leave.
Our web design company in Pinellas Park makes sure your target audience chooses to stay and explore your site by using aesthetically pleasing features that focus on functionality. With us, your site can provide the best navigating experience, which can increase your overall ranking and success rate.
Mobile Friendly Means More Accessibility
Data shows that the majority of those who go online are smartphone users, making it essential to create a mobile-friendly website. Our web design services in Pinellas Park include codes that allow your site to be both desktop and mobile friendly.
By making your site gadget ready, you can reach more people using the same platform and, in turn, heighten your chance for brand awareness. Your users get access to uninterrupted services while you get better ranking — definitely a win-win.
Web Designing Services in Florida
At Advance Digital Media Services, we provide website designing services to any company in any city or town in the United States or the Florida that we choose to work with. We have chosen to target specific markets and have therefore created a "target page" for those specific markets. One of the most important tasks we take on to rank your website for your targeted keywords is to create a "target page" that sells one service in one area, and then create high-quality backlinks to that specific page(s). So, we not only provide website designing services to the City of Pinellas Park, Florida but to all of the cities listed below.
Top 10 reasons to do business with ADMS
We look forward to hearing from you today.
"*" indicates required fields
Schedule a call To see if we may be a fit for your online digital goals.