Find the Best Website Designer in Palm Harbor
As a powerful form of communication, a perfectly curated website is a pivotal part of your marketing strategies because it can cut through physical barriers and help you effectively raise brand awareness.
Advanced Digital Media Services is a professional web design company in Palm Harbor that can help you send your message across multiple platforms. We utilize a creative, multidisciplinary process to highlight your brand's unique qualities so you can draw more organic traffic. With access to our full-stack web design team, you can create better opportunities for your brand and, in the process, increase business leverage.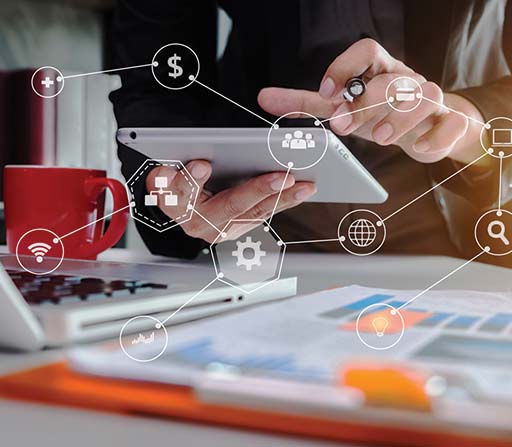 What Are the Benefits of Working with our Web Designer in Palm Harbor?
Using free web design templates is a huge betrayal to your brand's voice and vision. More than their cluttered and unprofessional layout, the fact that they can be accessed and used by other creators makes them the worst representation for your brand.
At Advanced Digital Media Services, we believe that your goal should be geared toward creating a site that can put a face on your brand and make it personable. Our website designer in Palm Harbor helps you do this by emphasizing your brand's concept and voice during the design process. Instead of using pre-made ideas, we take our time to understand what your brand represents so we can tie it to our design concepts. Client centered and brand specific, our web design services can be an extension of your marketing strategy.
Even when it comes to web design, aesthetics should never supersede function. While combining exceptional design elements in one digital space is a great way to attract your audience, it's your site's functionality that determines their overall navigating experience. One wrong move and your users can quickly switch from passionate supporter to incisive critic.
Our web design company in Palm Harbor makes functionality our main priority during every step of the design process. Because we understand that users value speed and responsiveness, we root our design concepts in simplicity and minimalism. By doing so, we are able to fully optimize your site for factors that positively impact user experience.
Multi-Level Searchability
Data suggests that smartphone users outnumber those that browse via desktop computers or other gadgets, making it critical that device flexibility remains a top consideration in every web development process.
True enough, the best design concept can never beat a platform that's fully searchable on all electronics, and this is why our web design services in Palm Harbor include intelligent layout and coding techniques that help you build an adaptive and responsive site.
In addition, we eliminate visual noise and other unnecessary functions that make navigation obtrusive, so your page can function optimally regardless of the device your audience uses. Through multi-level searchability, your site can better bridge your brand to a wider audience.
Committed to helping you open bigger doors for business opportunities, our web designer in Palm Harbor uses a holistic approach in creating design concepts that match your brand. Our team doesn't stop at putting form and function into your site, as we also use efficient SEO strategies, so our winning design features are also actively helping your site to rank better.
Web Designing Services in Florida
At Advance Digital Media Services, we provide website designing services to any company in any city or town in the United States or the Florida that we choose to work with. We have chosen to target specific markets and have therefore created a "target page" for those specific markets. One of the most important tasks we take on to rank your website for your targeted keywords is to create a "target page" that sells one service in one area, and then create high-quality backlinks to that specific page(s). So, we not only provide website designing services to the City of Palm Harbor, Florida but to all of the cities listed below.
Top 10 reasons to do business with ADMS
We look forward to hearing from you today.
"*" indicates required fields
Schedule a call To see if we may be a fit for your online digital goals.