Top-Notch Web Designers in Pompano Beach, FL
With the volume of businesses that have websites, it is hard to establish a strong online presence.
There are a lot of things that must be taken into consideration, such as your website design. It needs to be outstanding to generate organic traffic, which could eventually lead to paying customers.
At Advanced Digital Media Services, we can help you! We provide high-quality web design services in Pompano Beach, FL, to help businesses stand out above their competitors.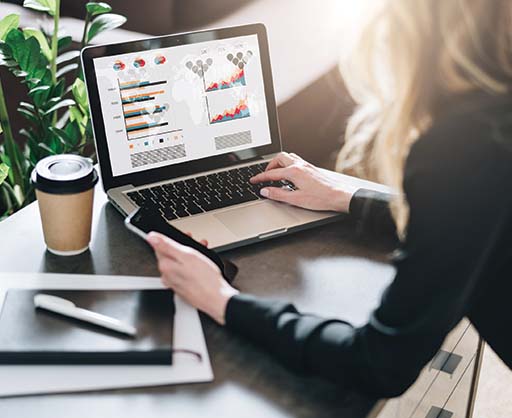 Here's What You Will Get From Our Web Design Services
One of the keys to having a well-designed website is usability. While it is often neglected by many, we ensure that it is taken into consideration by our web designers in Pompano Beach, FL, because part of our main goal is to make our clients' websites easy to navigate and use.
The factors we consider when it comes to usability are simplicity, consistency, and speed.
As far as website design is concerned, aesthetics should never be overlooked. This is definitely among the priorities of our website designers in Pompano Beach, FL. Your website's aesthetics affects the way readers perceive your brand. Aesthetics establish your brand's credibility. Once visitors see that a website lacks aesthetics, the chances of them sticking around and revisiting the website become slimmer.
For aesthetics, we consider numerous factors such as color contrast, simplicity, quality of photos, graphics, etc.
Providing quality content for websites is also a part of our web design services in Pompano Beach, FL. We can regularly post weekly blogs or whatever you want to be posted on your website. Our part is to ensure that both your existing and new customers have a reason to go back to your website from time to time.
Since we want your website to be well-designed, our web designers will properly layout all the content to make it easier for the visitors to find what they are looking for.
Living in a digital world, almost everyone can build their own websites. However, only the experts can help you have a reliable one, and that is what makes us different from the other web design companies in Pompano Beach, FL. At ADMS, we utilize every experience and knowledge we have in order to produce efficient websites.
In addition, you can rest assured that the website we will design for you can be viewed on different devices. At ADMS, we do not only focus on aesthetics, content, and usability, the websites we build are surely reliable too!
Almost every business owner dreams of having a well-designed website, and we can make that happen for you!
Our web design services will surely exceed the expectations you have from us. If you have any questions or inquiries, feel free to contact us. Our team will gladly assist you with your needs.
Web Designing Services in Florida
At Advance Digital Media Services, we provide website designing services to any company in any city or town in the United States or the Caribbean that we choose to work with. We have chosen to target specific markets and have therefore created a "target page" for those specific markets. One of the most important tasks we take on to rank your website for your targeted keywords is to create a "target page" that sells one service in one area, and then create high-quality backlinks to that specific page(s). So, we not only provide website designing services to the City of Pompano Beach, Florida but to all of the cities listed below.
Top 10 reasons to do business with ADMS
We look forward to hearing from you today.
"*" indicates required fields
Schedule a call To see if we may be a fit for your online digital goals.