The Best Web Designers in Sarasota, FL
An exceptionally designed website can help your business stand out and build your credibility as one of the trusted businesses in Sarasota, FL.
In 2019, Sarasota was ranked by Verizon as the 2nd best city to start a small business in. The said ranking is not just based on Florida but in the entire USA, so that says a lot about how rich the economy in Sarasota is.
According to Verizon, Sarasota is riding an upward trend because of its tourist-fueled economy. Moreover, it is packed with enthralling cultural art scenes and stunning beaches, which are some of the main reasons businesses have a great chance of thriving.
So, if you are a business owner or a soon-to-be business owner in Sarasota, you should know that you have numerous and strong competitors. For that reason, you have to ensure that yours stands out and emerges as one of the trusted businesses.
At Advanced Digital Media Services, we can help you do that! We have a team of great web designers in Sarasota, FL, joined by excellent SEO experts and web developers who can help you out by creating a website that will establish your online presence.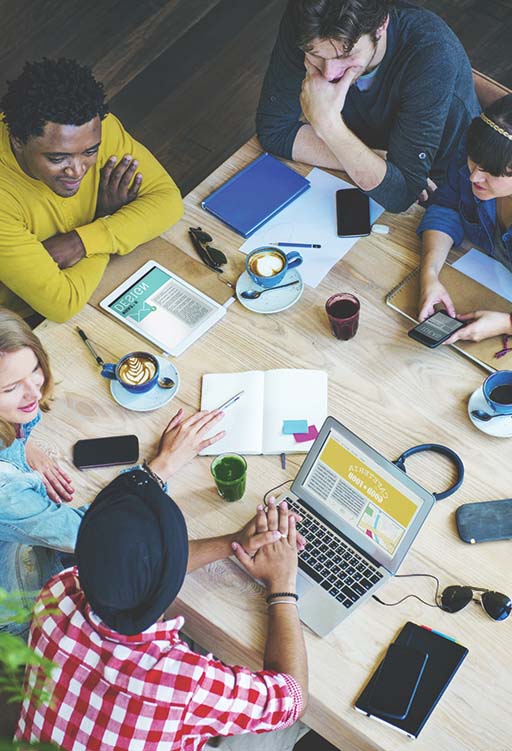 Here's What You Can Get From Our Services
1. Unique Branding Approach
At ADMS, we will build your website based on your preferences and the collective ideas of our skilled website designers in Sarasota, FL. We will ensure that there is a visual representation of your brand for the visitors to see what your website is about.
Many people try to design a website on their own, but you should consider consulting professionals. Having professionals like ADMS work on your website will be the difference between having a unique website and having just an average one.
2. Professional Layout Consistency
For our web design services in Sarasota, FL, visual hierarchy is one thing that needs to be considered when drafting a website's layout. We do that to ensure that the most important parts of the website are highlighted.
By doing that consistently on all the pages of your website, a sense of professionalism is established. Moreover, visitors will be more drawn since they will see that your website is well-designed and planned.
Since we also focus on having a professional layout that highlights all the important parts of your website, easy navigation is guaranteed as well. We want the visitors of your website to find the information they need in the shortest time possible.
The designs we create are focused on the users and visitors of the websites of our clients. That is one of the reasons why we are considered one of the leading web design companies in Sarasota, FL.
Another thing that you can get from our web design services in Sarasota, FL, is a website with a responsive design. We do that by making sure that the websites we design are both mobile-friendly and desktop-friendly.
We want a holistic approach when it comes to having a responsive design, so we also consider designing fast-loading pages. Through those things, the bounce rate will be reduced, and the conversion rate will be increased.
When you run a business in a city like Sarasota, FL, where the competition is tight, you need to find ways to make your business stand out, and that isn't so easy.
However, you can always stay ahead of the game if you have a strong online presence, and that is what we can provide you at ADMS. So, what are you waiting for? Contact us now!
Web Designing Services in Florida
At Advance Digital Media Services, we provide website designing services to any company in any city or town in the United States or the Caribbean that we choose to work with. We have chosen to target specific markets and have therefore created a "target page" for those specific markets. One of the most important tasks we take on to rank your website for your targeted keywords is to create a "target page" that sells one service in one area, and then create high-quality backlinks to that specific page(s). So, we not only provide website designing services to the City of Sarasota, Florida but to all of the cities listed below.
Top 10 reasons to do business with ADMS
We look forward to hearing from you today.
"*" indicates required fields
Schedule a call To see if we may be a fit for your online digital goals.