A Prime Web Design Company in Dunedin FL
If you own or are starting up a business in Dunedin, FL, you surely need a prime web design company to help you stand out from the rest.
Being a top choice for retirement, owning a business in Dunedin, Florida, can be exciting and challenging. Exciting because of the growing market but also challenging because of the increasing business competition.
Rise to the challenge and make your business known in the online world with the help of Advanced Digital Media Services! At ADMS, we can help you make your brand more known. We have a great team of web designers in Dunedin, FL, who can help you create an eye-catching and unique website for your brand.
Your website is your store online, and it has the potential to turn a click into sales. Understandably, you would want your store online to perform well. Businesses only have a few seconds to capture the attention of customers when they go to your website, and ADMS is here to make those few seconds count.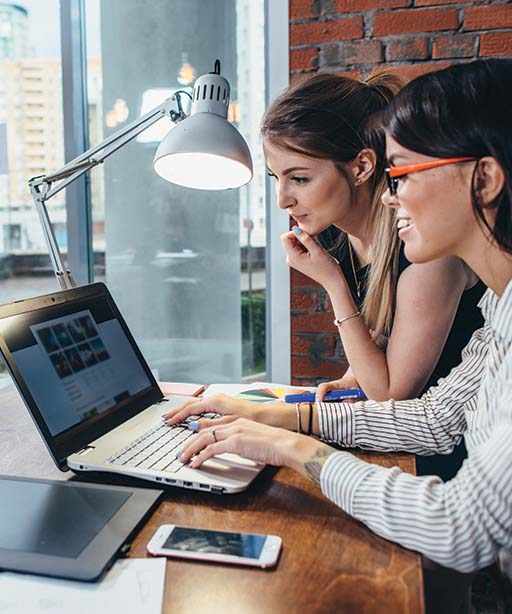 Here are some of the things that you can get when you avail our web design services in Dunedin, FL:
When customers land on your website, the first thing that they will notice is your web design. If the design is not appealing, amateurish, disorganized, and dysfunctional, they will have no second thought but to click that button on the upper right of their screen. Our website designers in Dunedin, FL, wouldn't let this happen.
Our web designers are experts at creating modern layouts specifically made for your business. We assure you that there will be no other website like yours. The images, videos, colors, fonts, and everything you can see on your homepage will make your site visitors stay longer, enticing them to explore the site.
Websites that look messy and difficult to navigate are not appealing to customers. Your visitors will be compelled to leave your website if they find it hard to find the information they need from your website.
Our web designers in Dunedin, FL, know how to make it easy for your customers to navigate across your website. Navigation is an essential part of on-page SEO services, so we always make sure that website visitors can easily find what they are looking for. Easy and smooth navigation allows your customers to quickly get the information they need about the services you offer.
Organic traffic is the visitors who are directed to your website through a search engine and not from a paid advertisement. ADMS can help you generate organic traffic.
By building up your presence online, we ensure that your website will rank high on search engine results. If you are one of the top searches, there is a high possibility that your customers will choose to visit your website.
A reliable web design company in Dunedin, FL, like Advanced Digital Media Services is all you need to stand out from your online competition.
We can help you develop a unique website with compelling content that is optimized to generate organic traffic that can turn into sales. Leave this work to us so you can focus on other important matters. Call us today, and let's start designing your website!
Web Designing Services in Florida
At Advance Digital Media Services, we provide website designing services to any company in any city or town in the United States or the Caribbean that we choose to work with. We have chosen to target specific markets and have therefore created a "target page" for those specific markets. One of the most important tasks we take on to rank your website for your targeted keywords is to create a "target page" that sells one service in one area, and then create high-quality backlinks to that specific page(s). So, we not only provide website designing services to the City of Dunedin, Florida but to all of the cities listed below.
Top 10 reasons to do business with ADMS
We look forward to hearing from you today.
"*" indicates required fields
Schedule a call To see if we may be a fit for your online digital goals.