Reputable Website Developers in Boynton Beach, FL
To standout, businesses must be able to establish their presence online.
The city of Boynton in Florida is home to different businesses. It has three main industries that are up-and-coming compared to others: retail trade, food services, and healthcare. Its top three employers are The City of Boynton Beach, Bethesda Memorial Hospital, and Palm Beach County School District.
Now, how can other businesses stand out if they don't belong in the top three industries? There are ways to stand out from the crowd. Big and small businesses should learn to take advantage of the things the Internet has to offer.
Advanced Digital Media Services is one of the top providers of web development services in Boynton Beach, FL. We can help you establish your online presence and have clients knocking at your door!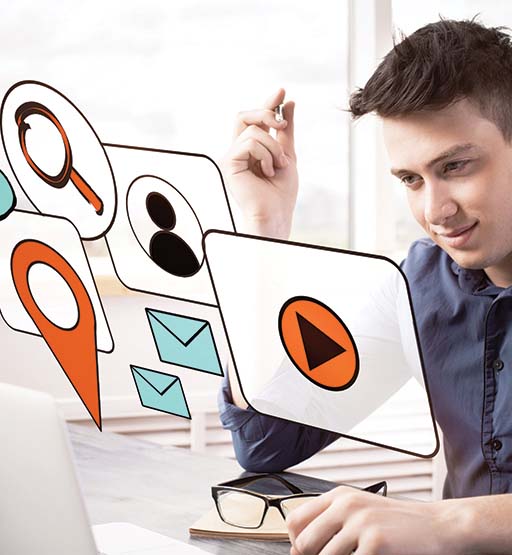 Here's what our seasoned website developers in Boynton Beach, FL, can do for you:
1. Pleasant Visuals and Custom Design
Although there are free website templates available online, remember that the goal is to make your business stand out from the crowd. Web development experts will not advise you to opt for this. Aside from the limited choices, you will not be able to highlight your brand.
Our web development company in Boynton Beach, FL, can develop a website that your existing and potential clients will love. Apart from that, we can produce a well-organized website that will put the highlight on the products you're selling or services that you're offering.
Building a website from scratch will take time. It doesn't happen overnight, especially if you want a unique website that can cater to the needs of your clients. Our team of web developers at ADMS can take the stress out of your hands.
We are more than willing to meet with you to discuss what you would like to appear on your website and how you want it to look. You can be confident that you'll have a functional website within a reasonable timeframe.
The Internet holds doors of opportunities for your business that you may not know about. When you get our web development services in Boynton Beach, FL, we will be able to help you climb your way up to the first page results on Google. We are skilled and updated when it comes to the technology that comes with web development.
Through search engine optimization, we can help you achieve more sales, higher conversions, and more viable website visits. Together with our web team, our senior web developers will utilize the latest SEO techniques for you.
4. Enhance Business Credibility
Nothing speaks legitimate and credible better than a professional-looking website. Our team knows how to produce a website that can compete alongside big companies. Aside from that, we also know how to attract and retain visitors. You never know; your visitor might become a loyal customer in the long run.
People make it a habit to surf the Internet first to look for what other people have experienced when doing business with you. 5-star reviews on your business can do wonders. We can help you maximize the Internet's potential for your bidding.
Not every business owner knows how to maximize the worldwide web.
With the help of our professional web developers in Boynton Beach, FL, your business will be on the same pedestal as other known businesses in the city of Boynton! What are you waiting for? Give us a call!
Web Development Services in Florida
At Advance Digital Media Services, we provide website development services to any company in any city or town in the United States or the Caribbean that we choose to work with. We have chosen to target specific markets and have therefore created a "target page" for those specific markets. One of the most important tasks we take on to rank your website for your targeted keywords is to create a "target page" that sells one service in one area, and then create high-quality backlinks to that specific page(s). So, we not only provide website development services to the City of Boynton Beach, Florida but to all of the cities listed below.
Top 10 reasons to do business with ADMS
We look forward to hearing from you today.
"*" indicates required fields
Schedule a call To see if we may be a fit for your online digital goals.