Unrivaled Web Developers in Palm Beach Gardens, FL
A well-developed website is one of the keys to having a successful business, and you might be wondering how.
An excellent website can reach prospective clients and customers that you do not even expect to reach by yourself to give you an idea. For that reason, having a website is an integral part of both growing and established businesses. If anything, it provides a business with limitless opportunities. So, if you are looking forward to experiencing the breakthrough you have been dreaming of, we are here to help you!
At Advanced Digital Media Services, we gathered the most skilled web developers in Palm Beach Gardens, FL, because our customers and clients deserve nothing but the best services. To give you an overview, here are some of the steps we take when developing websites.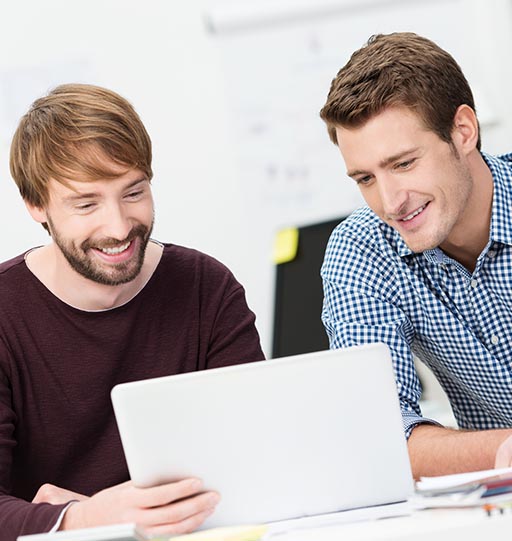 Steps when Developing Websites
1. In-depth Consultation and Planning
Most, if not all, projects start with a consultation. It is essential that our web developers know the history of your business and your previous marketing strategies, so they will know what to work on and improve. At ADMS, our website developers in Palm Beach Gardens, FL, will work hand-in-hand with you to come up with the best plans. They will also study your rivals' marketing strategy to ensure that you control the digital world.
2. Strategic Web Development Execution
If you want to know why we are the best web development company in Palm Beach Gardens, FL, we have a unique and strategic web development process. Our web developers will work hard to create a website that stands out. While many businesses resort to using templates, you will have your own unique website created by our developers.
3. Excellent Data Analysis
We aim to increase the traffic to your website. The good thing about our web development services in Palm Beach Gardens, FL, is that we will provide you with data analysis. The data we will show you includes your website's daily traffic, ages of your website's visitors, repeat customers, and many more. Our team will learn what parts of the website need improvement to increase the website's traffic with the data analysis.
4. Continuous Support and Maintenance
Since search engines, such as Google, change their algorithms regularly, we offer the option of having your website maintained by our web developers in Palm Beach Gardens, FL. We have different packages for the services we offer, and that includes website maintenance. The digital world is evolving daily, so it is essential that your website, too, continuously improves.
As mentioned above, websites can provide limitless opportunities.
So, if that is what you are looking forward to having, Advanced Digital Media Services is the one you are looking for! Should you have more queries about how we can help you, please feel free to reach out to us! Our customer service team will discuss all the details you need to know about us and our services with you.
Web Development Services in Florida
At Advance Digital Media Services, we provide website development services to any company in any city or town in the United States or the Caribbean that we choose to work with. We have chosen to target specific markets and have therefore created a "target page" for those specific markets. One of the most important tasks we take on to rank your website for your targeted keywords is to create a "target page" that sells one service in one area, and then create high-quality backlinks to that specific page(s). So, we not only provide website development services to the City of Palm Beach Gardens, Florida but to all of the cities listed below.
Top 10 reasons to do business with ADMS
We look forward to hearing from you today.
"*" indicates required fields
Schedule a call To see if we may be a fit for your online digital goals.