Top Web Developers in Largo, FL
A website is a powerful tool that can transcend the physical barriers that separate you from your target audience, but just like a traditional, tangible space, there are important factors that can set your site apart from the rest of the competition.
Advanced Digital Media Services is here to help you identify the core elements that play an important role in defining your brand.
With brilliant web developers in Largo, FL, our team professionally merges great aesthetics with reliable and interactive features. We don't just understand the basics; we blend it with timely, real-life applications so you can fully extend your site's earning potential. Go big. Reach further. Our team can help you do both.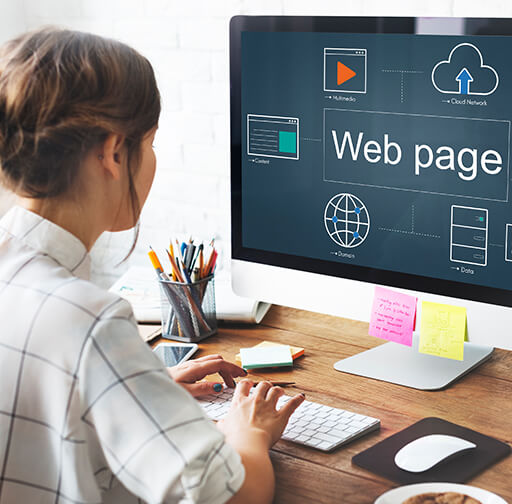 What Are the Advantages of Working With Website Developers in Largo, FL?
Timeless, Niche-Specific Features
Web development is a wide concept that requires creativity and technical expertise. While both are important, it's also equally critical to include industry-specific features into the web development process.
An e-commerce business, for instance, needs a shopping cart, while a tutorial platform does not. The lesson: Every business has its own set of necessities, and it's a developer's job to define and bring these to the table.
By performing in-depth research, our web developers in Largo, FL can help your site meet its business verticals, especially in terms of accessibility and functionality.
Major search engines are open to nearly all types of businesses, making ranking an extremely competitive feat. Since the digital space offers equal opportunities for everybody who has the resources to build a site, one of the best things you can do for your brand is find a professional web development company in Largo, FL that can equip you with the right tools.
Our expert team can customize your site for scalability and conversion. By using SEO-friendly strategies and smart coding solutions, we prevent your site from being buried on the nth page of search results. This helps you maximize searchability, which equates to increased leads and conversion.
With us, your site doesn't need to suffer from short-lived success. We code it for discoverability so you can stay at the top of your game over a longer period of time.
Unique Web Development Process
You can never shortchange web success. Either your site is built to soar high or it isn't. At Advanced Digital Media Services, we believe that success should start right at the conceptualization process. While free web templates offer upfront cost efficiency, resorting to them will do a complete injustice to your brand, especially since it sends the wrong message to your target audience.
Why settle for a template that even your competing sites can use when you can find affordable web development services in Largo, FL? Our team uses a unique process that incorporates your brand's voice into your website while factoring in important aspects that greatly impact SEO. Centered on helping you create a powerful platform for your brand, our developers add cohesion, relevance, and your unique persona to your platform so you can build brand credibility.
Speed and Accessibility Combined
When it comes to maximizing your ranking opportunities, close attention to aesthetics and functionality only does half the job. Our web development company in Largo, FL extends your site's reach and earning potential by putting a spotlight on two important elements: speed and accessibility.
By building a mobile-friendly site that's optimized for speed, you can access high quality leads that are easier to convert. Focused on driving your desired results, our expert team combines all the features that create a winning business site.
Web Development Services in Florida
At Advance Digital Media Services, we provide website development services to any company in any city or town in the United States or the Florida that we choose to work with. We have chosen to target specific markets and have therefore created a "target page" for those specific markets. One of the most important tasks we take on to rank your website for your targeted keywords is to create a "target page" that sells one service in one area, and then create high-quality backlinks to that specific page(s). So, we not only provide website development services to the City of Largo, Florida but to all of the cities listed below.
Top 10 reasons to do business with ADMS
We look forward to hearing from you today.
"*" indicates required fields
Schedule a call To see if we may be a fit for your online digital goals.