Knowledgeable and Experienced Web Developers in Palm Harbor
Your website is the platform you didn't know could link you to infinite business opportunities.
An integral part of a holistic, modern-day marketing plan, it opens new networks where you can grow your brand. While it can put your business in a good perspective, it can also do the opposite if it's not handled properly, and this is why you need our expertise.
Combining extensive technical experience with a brand-centric approach, our web development company in Palm Harbor can create a website that matches the vision you have for your business. We don't just develop a website; we learn your business and incorporate that into your build, so that you have an authentic online storefront where you can effectively market your brand.
That's how Advanced Digital Media Services works. We stand out in a sea of web developers because we're focused on realizing your vision and making sure the world sees it.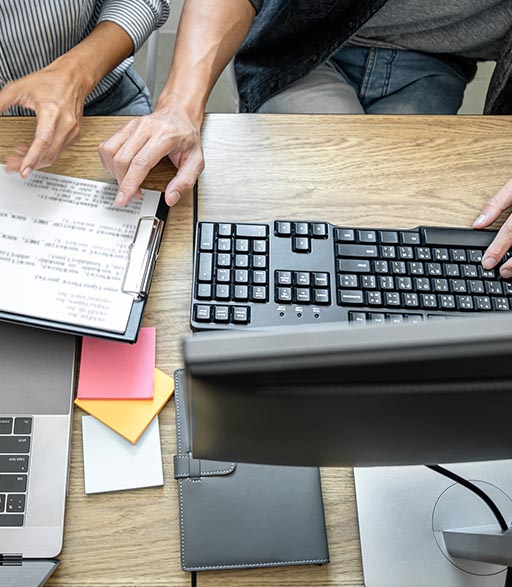 What Can You Get From Our Web Development Services in Palm Harbor?
Despite differing layouts and services, we maintain the same focus across all our clients' websites: user experience. Regardless of your goals for your business, you can never undermine the critical role easy navigation plays in online success. A website that lacks cohesion and flow is enough to discourage users and show your brand in a negative light. You want to work with reliable web development services in Palm Harbor to ensure this is never an issue.
Advanced Digital Media Services knows what's at stake in every web development project. Because helping your brand gain favorability is central to our goal, our expert developers implement the best web-building strategies so we can bring structure and flow to your site. By optimizing your design, layout, and features, we are able to provide a seamless navigating experience to your users.
Visibility and Responsiveness
Visibility and responsiveness go hand in hand when it comes to attracting leads and conversion. When a user searches for services and products related to your brand, you want your site to appear in the first page of search results. When they do find your site, you want to encourage them to explore your pages by ensuring your site is equally responsive to desktops, smartphones, and other gadgets.
Our web development company in Palm Harbor helps you reach both these goals by using intelligent, data-driven insights that can make access and navigation easier and more experiential.
Unique Web Development Process
Mediocrity is the product of a thoughtless web development process, and that's what you get when you resort to free web templates or inexperienced builders. You deserve better than that in your search for web developers in Palm Harbor.
At Advanced Digital Media Services, we give value to your brand's unique voice because we believe that's what can separate you from your competition. When we develop a site, we incorporate the values that resonate with your brand so you can better connect with your target audience. A site built specifically for you — that's our guarantee.
Excellent Technical Support
Building a website is one thing, but maintaining it is another. While your site can go live even with just free templates on board, sustaining it and making sure it continues to appear on the first page in search results can be a challenging feat, especially since a website's ranking progress can be easily halted by unresolved technical problems.
Our website developers in Palm Harbor make sure this won't delay you or your visitors and customers, providing excellent and uninterrupted technical support. From troubleshooting problems to coding your site for regular updates, our team helps you focus on you're best at while we handle the technical issues.
Web Development Services in Florida
At Advance Digital Media Services, we provide website development services to any company in any city or town in the United States or the Caribbean that we choose to work with. We have chosen to target specific markets and have therefore created a "target page" for those specific markets. One of the most important tasks we take on to rank your website for your targeted keywords is to create a "target page" that sells one service in one area, and then create high-quality backlinks to that specific page(s). So, we not only provide website development services to the City of Palm Harbor, Florida but to all of the cities listed below.
Top 10 reasons to do business with ADMS
We look forward to hearing from you today.
"*" indicates required fields
Schedule a call To see if we may be a fit for your online digital goals.