Top Website Developers in Pinellas Park
An essential marketing tool for both budding entrepreneurs and huge enterprises, a website melts away barriers that keep businesses from reaching their full potential.
Thanks to unrivaled connectivity, this platform can do more than just increase brand awareness if you build it the right way.
Growth driven, client centered, and brand conscious, our web development company in Pinellas Park acknowledges your need for cutting-edge solutions that can put your brand in the best light. Our seasoned developers have the skills and experience to give your site a huge edge over your competitors, enabling your brand to grow and thrive for years to come.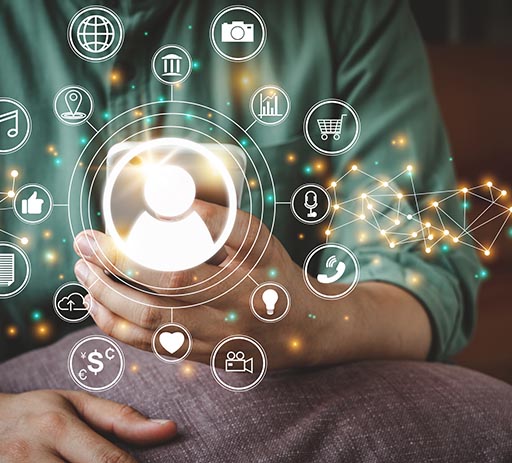 What Can Our Web Development Services in Pinellas Park Do For Your Business?
Highlighting Your Unique Voice
A website that lacks specialized, custom-built features cannot do your brand justice. Failing to provide a personalized experience to online consumers, preconceived web design and development concepts give your site a negative impression, especially now that online users are growing wiser and more meticulous when it comes to the brands they choose to follow and trust.
Our website developers in Pinellas Park are here to ensure your site won't taint your brand's image by using a personalized approach to web development. We believe that a strong, unique platform can help you gain credibility, making it our utmost priority to understand your brand by listening to your distinct voice and persona. By integrating this into our web-building process, we can give your brand a sense of identity.
Building a User-Centric Platform
Your target audience is the reason for your site's existence. They were your main motivation when you decided to build a website, and they also dictate whether your site stays on the major search engines or not. How so? For one, Google highly values user experience, which explains why high-ranking sites are not just reliable and credible, but extremely user-friendly, too. Without easy navigation, a site is doomed to stay at the bottom ranks, and eventually disappear on search engines.
With this in mind, our web developers in Pinellas Park make your target users our core consideration in building your site. We use intelligent design and coding solutions that facilitate easy navigation across all devices so you can provide exceptional user experiences anytime, anywhere.
Combining Function and Aesthetics
Your site is only as good as how functional it is. Our web development company in Pinellas Park infuses functionality in all areas of web development so your users can fully maximize the time they spend navigating your platform.
Instead of creating a cluttered space, we use minimalism as a tool to attract your segmented audience. We eliminate unnecessary features that interrupt visual flow to create seamless navigation and encourage users to revisit your site.
Marketing Your Brand Through Your Platform
The best products and services cannot survive without effective marketing strategies, especially in the digital domain, where keeping up with your competition is just like running a difficult race.
Despite all the odds, getting reliable web development services in Pinellas Park that can effectively market your brand can get you closer to your business goals. At Advanced Digital Media Services, we make sure your site is built and groomed for success by incorporating marketing solutions in the web development process.
Web Development Services in Florida
At Advance Digital Media Services, we provide website development services to any company in any city or town in the United States or the Caribbean that we choose to work with. We have chosen to target specific markets and have therefore created a "target page" for those specific markets. One of the most important tasks we take on to rank your website for your targeted keywords is to create a "target page" that sells one service in one area, and then create high-quality backlinks to that specific page(s). So, we not only provide website development services to the City of Pinellas Park, Florida but to all of the cities listed below.
Top 10 reasons to do business with ADMS
We look forward to hearing from you today.
"*" indicates required fields
Schedule a call To see if we may be a fit for your online digital goals.