Expert Web Development Services in West Palm Beach, FL
If you want to grow your business and maintain your website's success online, you'll be needing the professional help of our web developers in West Palm Beach, FL.
Situated along Florida's Atlantic Ocean coast, West Palm Beach not only offers some of the nation's top musical entertainment and smooth-sand beaches. You'll also find high-end services at an affordable cost.
Although tourism is the basis of the city's economy, manufacturing (which includes that of jet and rocket engines), citrus shopping, and high-technology industries also play a huge role.
Given the competitive business atmosphere in West Palm Beach, FL, business owners must have an edge over the rest to stand out. One way to do this is to establish an online presence by building a website with the help of one of the best web development companies in West Palm Beach, FL, like Advanced Digital Media Services.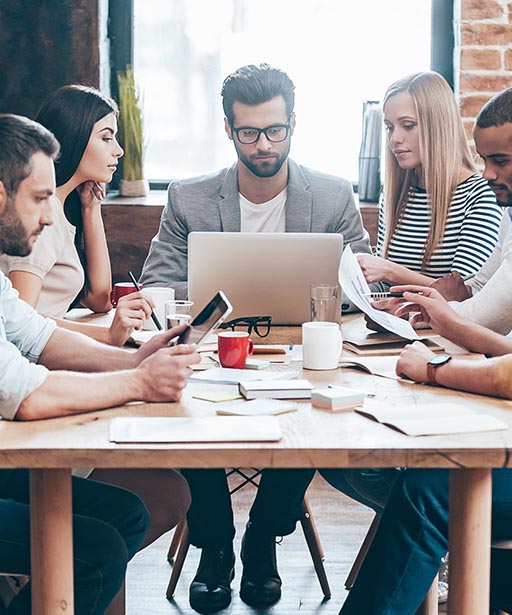 At Advanced Digital Media Services, we make sure to hire professional developers who will steer clear of old, dull-looking websites that repel your audience. We understand that your website is the gateway to bring forward your excellent products and services on hand. By translating this outstanding quality to a wonderfully crafted website, we can help you generate more profits.
We make sure to have all the needs covered for every significant component and interface design. We offer a team of front-end, back-end, and full-stack website developers in West Palm Beach, FL, who are well-versed in a variety of programming languages (such as HTML and Python) and possess an in-depth understanding of intricate codes that are used for various areas and purposes.
Technologies and algorithms get updates every now and then, so our web developers in West Palm Beach, FL, constantly keep themselves updated with the latest trends in technology. We guarantee a modern platform and up-to-date features. With years of practice and learning to combine with our best technology, our experts can accomplish your website within a short time frame.
Optimized Search Engine Ranking
Part of our web development services in West Palm Beach, FL, involves well-executed search engine optimization. We aim to address certain protocols by adhering to search engine rules and take a considerable amount of time to optimize your website. We aim to boost your website's rank and attract more visitors with little to no cost.
At ADMS, we provide you with a fully optimized website using the most compatible and latest SEO techniques that integrate your website to outstanding search rankings. Plus, we combine these tools with expertise, so you don't have to worry about establishing a professionally developed website that is visible.
One of the biggest advantages of hiring our website developers in West Palm Beach, FL, is that you can get monthly support and benefit from the best web tools (e.g., domain management) that our company provides. We endeavor to achieve your complete satisfaction by fulfilling your website's needs. In order to do so, we also offer helpful services like site speed tests to ensure a fast-running site for users, along with updates and fixes that can be done in a matter of time.
At ADMS, we dedicate ourselves to helping our clients achieve the best website for their business – one that will create a strong online presence in the digital marketing world.
With our help, you can generate more leads and turn your visitors into potential customers. Call us today!
Web Development Services in Florida
At Advance Digital Media Services, we provide website development services to any company in any city or town in the United States or the Caribbean that we choose to work with. We have chosen to target specific markets and have therefore created a "target page" for those specific markets. One of the most important tasks we take on to rank your website for your targeted keywords is to create a "target page" that sells one service in one area, and then create high-quality backlinks to that specific page(s). So, we not only provide website development services to the City of West Palm Beach, Florida but to all of the cities listed below.
Top 10 reasons to do business with ADMS
We look forward to hearing from you today.
"*" indicates required fields
Schedule a call To see if we may be a fit for your online digital goals.