Expert Website Developers in Panama City Beach, FL
Having a well-developed website for your business in Panama City Beach, FL, can open numerous opportunities for you.
Panama City, Florida, is home to many big businesses. It is the perfect place to begin a business. They strive to make a globally competitive business climate. Apart from that, they continuously strategize to put up high-tech companies and business parks. If you already have a business in Panama City Beach, and you're thinking of ways to stand out, build a website or update your current one.
Building a website on your own can be overwhelming, and you might not be able to produce the one you have in mind. The best thing you can do is hire a web development company in Panama City Beach, FL, to create your company's website from scratch.
Advanced Digital Media Services, Inc. has been helping businesses take charge of their online presence by creating websites that can compete with big companies in a competitive area like Panama City Beach.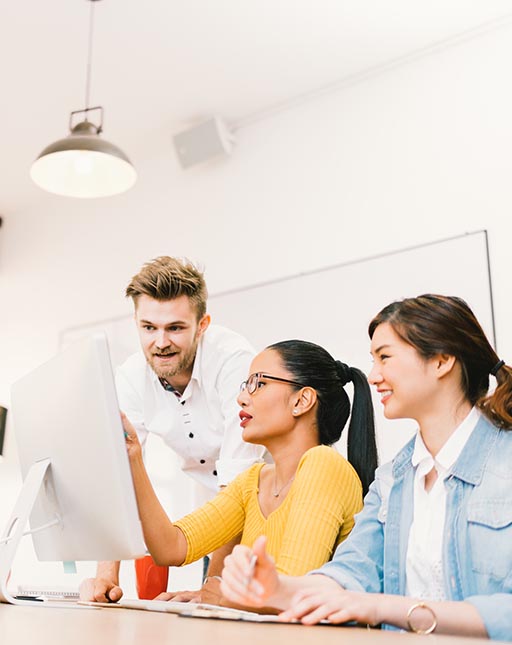 If you need a little more convincing, here's why you should hire our seasoned web developers in Panama City Beach, FL:
1. We have a wide range of expertise.
Developing a website has many stages. Each stage requires different experts in different fields. ADMS has all that to offer – from coding, graphic design, digital marketing, social media marketing, to web hosting. With that, we can guarantee that the final output will be of high quality.
You can be confident that only the best of the best are working on your company's website. Our team knows how to make you stand out among other businesses in Panama City Beach. When you choose us, you won't have to contact other experts. We also have people that specialize in logo design, content development, and search engine optimization.
Choosing the best provider of web development services in Panama City Beach, FL, can be a grueling task. The company you choose can make or break your company's website. The industry of web development is a competitive one, and they are the ones that get a fair share of online feedback.
When you search for our company, you'll see that we have garnered an average of 4.9 stars from our clients. You can never go wrong when you entrust us with the development of your website. We know how to make your vision come alive. We can also give you the results we produced for our previous clients or even better!
3. We can show you examples and testimonials.
As a credible web development company in Panama City Beach, FL, we know the importance of showing proof that we're good at what we do. When you visit our website, you'll see some of our works. We already developed websites from different industries, including retail, hospitality, law, medical, and more.
You'll also see the testimonials we got from the business owners themselves. From there, you can decide whether we are a perfect fit to achieve your vision. Believe us when we say that choosing us is the best thing you'll ever do.
4. You will get value for your money.
When choosing a company to create your website, check the packages they offer to see if everything you want to achieve is there. With ADMS, you can choose from our different packages depending on your needs and budget.
Rest assured that no matter what package you get, our top-notch website developers in Panama City Beach, FL, will work on your website with the utmost professionalism. We will also discuss all the inclusions in the package you choose and what results you can expect to get once your website is up and running.
Competition is growing every day. Businesses, whether big or small, should know how to set themselves apart from everyone.
A website is one way to make your business visible and reach potential customers even outside Panama City Beach. Contact us to know more!
Web Development Services in Florida
At Advance Digital Media Services, we provide website development services to any company in any city or town in the United States or the Caribbean that we choose to work with. We have chosen to target specific markets and have therefore created a "target page" for those specific markets. One of the most important tasks we take on to rank your website for your targeted keywords is to create a "target page" that sells one service in one area, and then create high-quality backlinks to that specific page(s). So, we not only provide website development services to the City of Panama Beach, Florida but to all of the cities listed below.
Top 10 reasons to do business with ADMS
We look forward to hearing from you today.
"*" indicates required fields
Schedule a call To see if we may be a fit for your online digital goals.