Saint Petersburg, Florida Web Developer
Advanced Digital Media Services is a full-service web development company in St Petersburg, Florida.
We specialize in digital strategy implementation, custom software development, and user interface (UI) and user experience (UX) architecture.
Our web developers in St Petersburg, Florida do not just make pretty websites. We also plan, design, and develop digital experiences that can help increase usability without any hassle. With our team's knowledge and collective experience, you are guaranteed exactly what you and viewers want.
Our website developers in St Petersburg, FL will collaborate with you to learn more about your company and its goals. We thrive on creating customized solutions to address your most challenging web issues.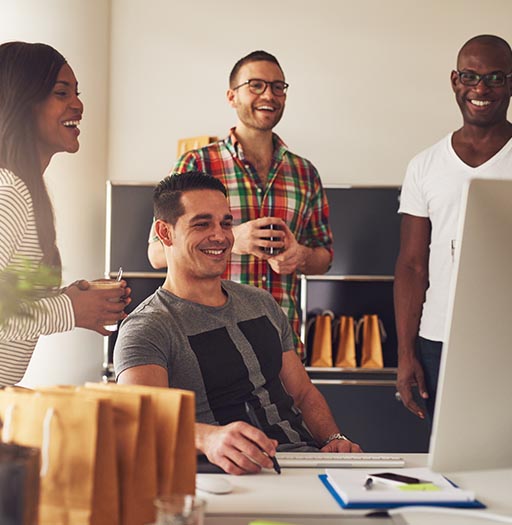 Our web development approach includes the following:
Strategy and Consultation
A smart solution has to start with a well-thought-out plan. Our team of web developers in St Petersburg, FL will work with you to guarantee success. We'll start by researching the history of your brand as well as your existing marketing efforts and then comparing these with what your competitors are doing. Also, we'll review your goals and dig into your viewer's needs, behaviors, and expectations.
After analyzing all the data and matching that with your company goals, we'll create a road map to help you achieve them. All brands' challenges and goals are different, so the deliverables in this phase may vary. Most of the time, we do different strategies that involve content, social media, and more.
Technology and Development
Our web development services in St Petersburg, FL aim to provide you with solutions designed to grow your company for the long term. Our development process starts with understanding your needs. From there, we create a timeline and project plan.
Next, our web developers will check the requirements needed to design the overall architecture of your website. This phase includes everything from data modeling to URL strategies, which is similar to creating blueprints for your business applications.
Our web developers in St Petersburg, FL operate on the notion that an effective digital presence is not a "create and forget" project. Your site is an evolving app that requires regular maintenance and support to thrive. Our experts will provide you expert advice and support, and we'll even issue resolutions if necessary. This also includes security updates to protect your site and users. All of these are essential in maintaining a purposeful online presence.
Here's a complete list of the inclusions in our packages for web development in St Petersburg, FL:
Web Development Services in Florida
At Advance Digital Media Services, we provide website development services to any company in any city or town in the United States or the Caribbean that we choose to work with. We have chosen to target specific markets and have therefore created a "target page" for those specific markets. One of the most important tasks we take on to rank your website for your targeted keywords is to create a "target page" that sells one service in one area, and then create high-quality backlinks to that specific page(s). So, we not only provide website development services to the City of St Petersburg, Florida but to all of the cities listed below.
Top 10 reasons to do business with ADMS
We look forward to hearing from you today.
"*" indicates required fields
Schedule a call To see if we may be a fit for your online digital goals.