Best Web Development Services in Dunedin, FL
If you want to be on top of the game, you need to have a reliable website with a distinct design and content that is optimized to get you on the top search results.
Dunedin is one of the best places to retire in Florida. They say that if you choose to retire in this city, you are sure to be in good hands. Dunedin offers a good and relaxing environment for retirees, and because of this, it is also a good location to start a business.
One important thing that all business owners need to pay attention to is establishing an online presence. This is for the simple reason that everything is now done via the internet–ordering fast food, buying groceries, even getting a checkup can be done online. If you are nowhere to be found on the internet, you are also nowhere to be found on your customer's options.
To establish a business online, you need to have a website. Nowadays, there are a lot of free platforms you can use to build one on your own. But, there are some crucial aspects to web design and development that you will miss if you choose to create your website using these platforms. Even though these platforms could surely save you some money, they won't be able to offer you the unique designs, features, and flexibility that professional web developers can offer. It is highly recommended that you delegate this task to expert web developers.
Advanced Digital Media Services provides web development services in Dunedin, FL, that can help you create a website that is not only unique and functional but also optimized to secure you a spot on the first page of search engine results.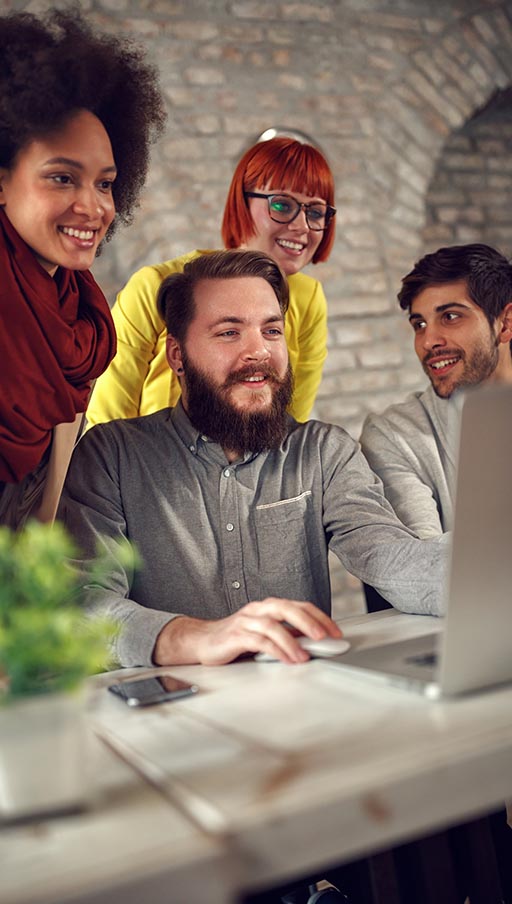 Here are some reasons why you can trust ADMS with your websit
Distinct Design and Features
The templates you can get from free platforms tend to be overused. They can sometimes be outdated, and they have limited features. It's likely that you won't be able to get the design that you really want for your business website.
When you hire our professional web developers in Dunedin, FL, you can get a website that is designed and custom-made to fit your business needs. It only takes a few seconds for someone to determine whether your business website is worth exploring or not. You need to make the most out of the three-second look your visitors give your website.
One downside to building a website using free platforms is that they aren't always reliable. They tend to load for a long time, and they are susceptible to crashing. Keep in mind that people don't have the patience to wait for a page to load, and you can't make a good impression if your website crashes a lot.
With a professionally developed website, you won't have to worry about these things happening. Expert web developers will make sure that your website is navigable, fast-loading, and crash-proof. This way, you are sure to keep your visitors on your website.
If you do not have any experience in web development, building a website on your own will require you to spend a considerable amount of time doing research. Also, consider that you might not get the output you truly desire and if you're not satisfied with what you've created, and perhaps more importantly, if the website does not serve its purpose in generating sales, you will have ended up just wasting your time.
Spend your time focusing on the other aspects of your business, and leave this task to the experts. Hiring website developers in Dunedin, FL, will save you time and money in the long run.
SEO is an inherent part of web development. It ensures that you get high search engine rankings which will give your business the credibility it deserves.
A beautiful website that isn't search engine optimized is likely to land on the 10th page of search engine results, and that is definitely not good for your business. Most of the time, people don't bother checking what's on the second page if they are able to find what they are looking for on the first. Because of this, you would want your business to be among your target market's top picks on the first page, and this can only be done by a web development company in Dunedin, FL, that sees the importance of SEO.
At Advanced Digital Media Services, you can get all of these mentioned benefits and a whole lot more.
Schedule an appointment with us, and let's get started building you a website!
Web Development Services in Florida
At Advance Digital Media Services, we provide website development services to any company in any city or town in the United States or the Caribbean that we choose to work with. We have chosen to target specific markets and have therefore created a "target page" for those specific markets. One of the most important tasks we take on to rank your website for your targeted keywords is to create a "target page" that sells one service in one area, and then create high-quality backlinks to that specific page(s). So, we not only provide website development services to the City of Dunedin, Florida but to all of the cities listed below.
Top 10 reasons to do business with ADMS
We look forward to hearing from you today.
"*" indicates required fields
Schedule a call To see if we may be a fit for your online digital goals.