Top-Quality Web Development Services in Sarasota, FL
Creating a business website to broaden your reach is one way to join the growing wave of business competition in Sarasota, FL.
Reaching your target market can be a difficult task because of the competitive business climate in Sarasota, Florida. You need to know how to market your products and services. Join and eventually beat the competition through the help of professional web developers in Sarasota, FL!
According to an article published by the Herald Tribune in 2019, Go. Verizon named Sarasota, Florida, as the second-best place to start up a small business. These rankings are based on various factors such as demographics, population, income per capita, tax scores, and more. The top industry in the city of Sarasota is tourism, but it doesn't mean that other businesses like yours won't thrive.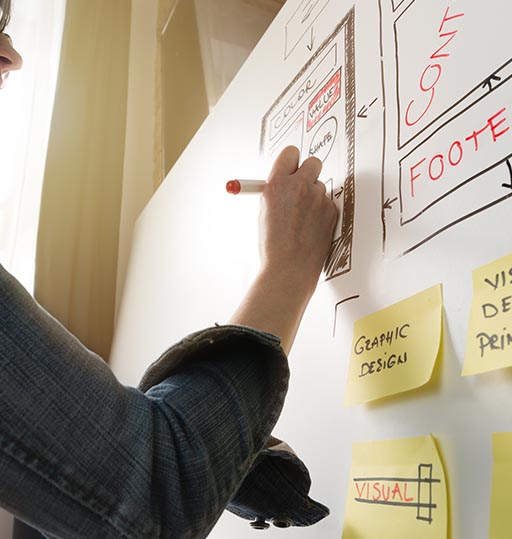 A reputable web development company in Sarasota, FL, like Advanced Digital Media Services can help you achieve your online business goals. Here are the benefits of having a professionally developed website:
1. Improved Reputation and Credibility
If you're thinking of ways to increase the credibility of your business, putting up a website is one surefire way to do it. Your first thought might be to use free website builders. However, choosing stock templates will not help you achieve your goal of becoming more credible in the eyes of your target market.
Seasoned web developers in Sarasota, FL, can help you. Our team at Advanced Digital Media Services, Inc. knows how to develop a website that will highlight your products and services while showcasing your company's values. We'll use the right font, color combination, and graphics.
2. Seamless Functionality
Another reason why you should opt for a professionally developed website instead of a stock template is because of the overall functionality of the website. Experts in web development can develop a website that will meet the standards of your visitors. The goal is to have a user-friendly website.
You can be confident that whoever visits your website will stay and browse to see what services or products you offer. When they have a difficult time navigating your website, they're least likely to return and avail of your products and services.
3. Latest Search Engine Optimization Techniques
Visibility plays an important factor in the success of your digital presence. Our website developers in Sarasota, FL, know the latest trends and techniques when it comes to SEO. You may not know this, but the layout and design of your website have a role to play in becoming a top-ranking website.
Apart from that, fresh content and generated keywords are needed to make sure that your website will rank among the top results on Google. If search engines can't find your website, your potential clients will not be able to locate you, too.
4. Continuous Maintenance Services
The process doesn't end when your website is up and running. It would require maintenance from time to time to stay updated and relevant. There might be some instances when your website crashes, but with experts on your constant beck and call, your company website will be running again in no time.
With free website builders, you won't be able to contact anyone when there are bugs that need fixing. You will spend long hours trying to figure out what's wrong on your own, and you might end up having to pay a hefty amount to have someone fix it for you.
ADMS has a seasoned team of expert web developers that can create the website that you desire.
You'll be amazed at the final result, and you'll be among the top businesses in Sarasota in no time. Call us for web development services in Sarasota, FL!
Web Development Services in Florida
At Advance Digital Media Services, we provide website development services to any company in any city or town in the United States or the Caribbean that we choose to work with. We have chosen to target specific markets and have therefore created a "target page" for those specific markets. One of the most important tasks we take on to rank your website for your targeted keywords is to create a "target page" that sells one service in one area, and then create high-quality backlinks to that specific page(s). So, we not only provide website development services to the City of Sarasota, Florida but to all of the cities listed below.
Top 10 reasons to do business with ADMS
We look forward to hearing from you today.
"*" indicates required fields
Schedule a call To see if we may be a fit for your online digital goals.