Local Clermont SEO Agency With Years of Experience
Work with our Clermont SEO experts and professionals to improve the reach of your business.
Establishing a business that will grow and thrive in Clermont and the neighboring areas of Lake County means leveraging all the tools that can help you dominate the local market—and one of the most viable and cost-effective digital marketing tools today is search engine optimization (SEO).
At Advanced Digital Media Services (ADMS), we give your businesses a competitive edge in the digital landscape with professional Clermont SEO services. We develop result-driven strategies that help your business rank higher on search engine results pages (SERPs), connect with target audiences, and generate qualified leads to grow your profit.
to see if we fit your online digital goals.
Our Quality Clermont Local SEO Services
Searching for the best SEO Clermont Florida has to offer? At ADMS, we have helped numerous businesses from various industries stand out online through SEO services tailored to their specific digital goals and objectives. Being one of the most trusted providers of effective Clermont SEO, we put brands on top of search results and drive more traffic to their websites by utilizing various SEO techniques, including:
Why Choose ADMS for Clermont SEO
Advanced Digital Media Services is a full-service digital marketing agency specializing in web design and development, content creation, and Clermont SEO. Having handled businesses of all sizes and from all types of industries, we have learned the best practices to place your website in the top position in SERPs.
We understand that launching an effective digital strategy requires professional expertise. For this reason, we have dedicated teams that understand how to conduct market analysis, craft high-quality content, and design your website, to help your business grow online.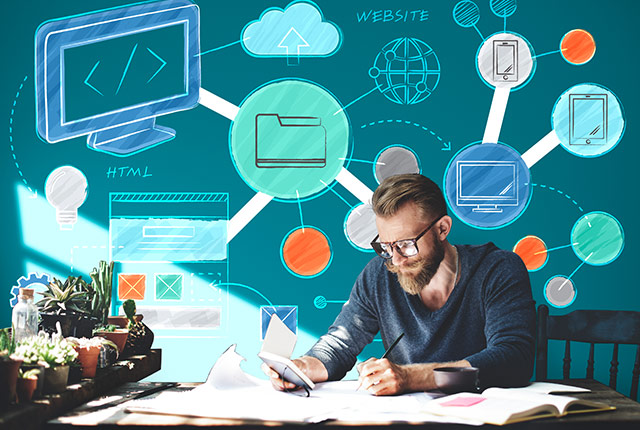 Why Opt for Our SEO Clermont FL
Equipped with trusted tools and years of experience, ADMS can help your business navigate the digital landscape and reach success. Here's why you should opt for our Clermont SEO services:
We help improve your online visibility.
The success of your business online starts with your website's visibility. Our SEO efforts improve brand awareness, drive more organic traffic to your site, and help your business connect with your target audiences.
We help generate qualified leads.
Qualified leads are measured by the number of website visitors willing to purchase your product or support your services. We apply local SEO, on-page and off-page SEO, GBP management, and keyword research, to rank your website on Clermont local SEO.
We ensure a positive return on investment.
Partnering with us means growing your business online and ensuring a remarkable return on investment. We exhaust all our resources to ensure excellent results when providing services and devising the best digital plan for your business.
Clermont SEO in Florida and All Over the United States
At Advanced Digital Media Services, we create targeted pages per location to give businesses specific information on how our SEO services can help them grow in their particular market. Creating targeted pages is crucial in helping brands market their products and services to their local area.
Our team also ensures that webpages are well-linked to improve your business' online authority and search engine ranking locally. This makes it easier for your customers to choose you.
ADMS provides top-notch SEO services in Clermont, FL, and other locations in the United States, including:
Contact Advanced Digital Media Services Today!
Boost your website performance with solid SEO solutions by Advanced Digital Media Services.
For more inquiries regarding our SEO services and how we can help grow your business online, feel free to call our expert team today. We look forward to assisting with your needs.
Top 10 reasons to do business with ADMS
We look forward to hearing from you today.
"*" indicates required fields
Schedule a call To see if we may be a fit for your online digital goals.