Kissimmee is one of the most popular cities in Florida. It hosts the global headquarters of Tupperware, a brand synonymous with food storage. The city also neighbors Orlando, which makes the Walt Disney Company one of Kissimmee's top employers.
Many tourists who plan to visit Disney World stay in Kissimmee because it's closer to the park than the central area of Orlando. As a result, the city has a robust hospitality industry. You can find hotels and restaurants at different price points in the areas.
Many of these businesses are small to medium enterprises that need help outperforming the competition. If you're one of these businesses—or a similar business in another industry—avail of our digital marketing services with a focus on SEO in Kissimmee, FL.
Advanced Digital Media Services can help you boost your online presence and increase your company's reach. The practices we apply to your online platforms can help increase your online presence and reputation in the industry.
to see if we fit your online digital goals.
ADMS provides SEO-focused digital marketing services calibrated to grow your business online. These are the inclusions of the SEO plans we offer:
Experienced Kissimmee SEO Expert
We have been providing digital marketing services with a focus on SEO in Kissimmee, FL, for many years. We started as a website development agency and grew into a full-scale online marketing agency. As you can see on our online portfolio, we've helped many businesses in Florida from various industries, including: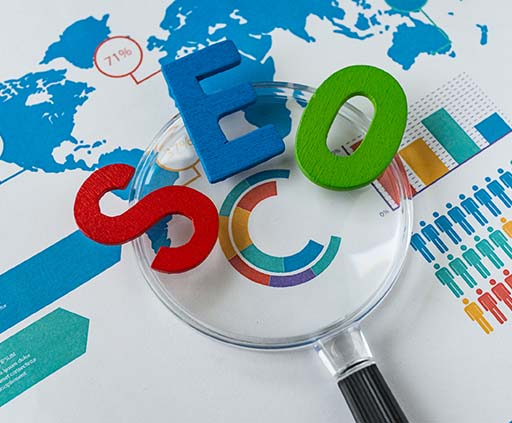 Why Choose Kissimmee SEO Experts
At ADMS, we provide bespoke SEO plans to our clients. When you sign up for one of our SEO plans, we conduct a website audit to find areas for improvement, issues that need fixing, and your site's strongest points. We anchor our SEO blueprint from the results of the audit to maximize the returns from your investment.
Team of Digital Marketing Professionals
Our digital marketing team comprises of content creators, web developers and designers, and SEO experts. Our team members ensure they deliver assets diligently and with excellent quality. We also provide them with training, tools, and software to keep them updated with the latest SEO trends.
The team collectively ensures your website and other online platforms are performing well by ranking high on search engines. The improvement of your website's performance on search engines should also spurt the growth of your business in terms of awareness, lead generation, and sales.
SEO Services in Kissimmee, FL, and the US
We create targeted pages per location to give businesses specific information on how our SEO services can help them grow in their particular market.
Creating targeted pages is crucial for ranking high for your targeted keywords. Our targeted pages help you sell your services to your specific area and generate high-quality backlinks to your pages. Well-linked pages improve your business' online authority and search engine ranking—and make it easier for customers to choose you.
We provide SEO services to businesses in Kissimmee, FL, and the following cities:
Top 10 reasons to do business with ADMS
We look forward to hearing from you today.
"*" indicates required fields
Schedule a call To see if we may be a fit for your online digital goals.