SEO Services Pinellas Park
Optimization is a major factor in establishing your brand as an industry authority.
It broadcasts you to a wider audience, making it a vital extension of your marketing strategies.
Advanced Digital Media Services understands your need for affordable SEO services in Pinellas Park that can help you get closer to your business goals, and we help you do so through our intelligent, data-driven solutions. More than coding your site for SEO success, we keep track of changes in Google's algorithms so you can keep your site optimized, day in and day out.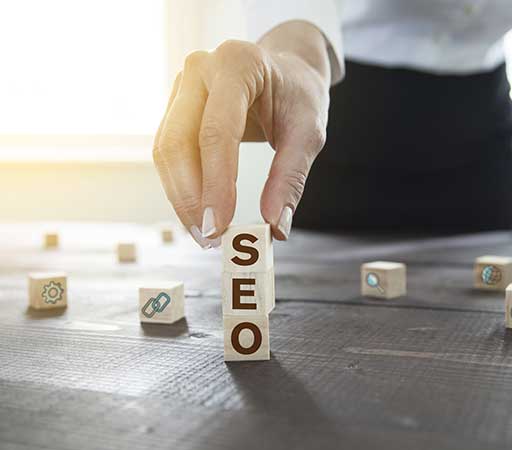 What Are the Advantages of Working With Our Local SEO Company in Pinellas Park?
Keep Your Organic Traffic Up
Studies reveal that organic traffic is the best way to achieve brand awareness and loyalty, with most users trusting Google's search results more than traditional paid ads. By building a site under idyllic ranking conditions, you can appear at the top of SERPs, giving your site the credibility users are looking for.
Without a local SEO company in Pinellas Park, it would be difficult to implement strategies that can help you rank higher and gain better visibility, especially in your area. SEO requires expertise, and that's what Advanced Digital Media Services can offer your brand. With our proven-and-tested innovative solutions, your site can achieve greater ranking opportunities, along with higher trust ratings from consumers.
Get Access to High-Quality Leads
While it is rewarding to tap a wider audience, quality always supersedes quantity in terms of lead generation. Our local SEO company in Pinellas Park shifts your site's focus from a general audience to high-converting leads that create more earning opportunities.
Honed in accordance to your market's changing demand and behavior, our efficient lead-generating campaigns open your doors to users who already have an interest in your services so you can hit your target revenue. An increased ROI and a stronger web presence — that's our guarantee!
Take Advantage of Diverse SEO Strategies
SEO is not child's play. It is a combination of highly technical solutions that are centered around optimizing your user's navigating experience so your site can gain more brand favorability as you climb your way to Google's top searches.
Our team employs the best SEO services in Pinellas Park, which include on and off-page optimization, content generation, competitive analysis, keyword research, link building, and other timeless strategies. Making all your SEO needs a top priority, our seasoned webmasters help you keep up with your competition by sharpening your site for Google's algorithms.
Google's algorithm is no stranger to change, as it can perform around 500 minor and major tweaks in just one year. Driven toward encouraging webmasters to create the best navigating experience for every user, Google and other search engines never let an opportunity for change and growth pass, and this is precisely why you need affordable SEO services in Pinellas Park that can bring you progressive optimization services.
Living by intelligent SEO techniques, our expert team helps you create and maintain an adaptive site that is resistant to algorithmic changes. With our help, you can avoid penalties and get the most out of your ranking opportunities.
At Advance Digital Media Services, we provide SEO services to any company in any city or town in the United States or the Florida that we choose to work with. We have chosen to target specific markets and have therefore created a "target page" for those specific markets. One of the most important tasks we take on to rank your website for your targeted keywords is to create a "target page" that sells one service in one area, and then create high-quality backlinks to that specific page(s). So, we not only provide SEO services to the City of Pinellas Park, Florida but to all of the cities listed below.
Top 10 reasons to do business with ADMS
We look forward to hearing from you today.
"*" indicates required fields
Schedule a call To see if we may be a fit for your online digital goals.