Trustworthy SEO Company in Orlando FL
To master the first results page of any search engine, you need an Orlando SEO company you can trust. This company should give you a team dedicated to capturing organic traffic, convertible leads, and search-led revenue.
Advanced Digital Media Services (ADMS) presents its growth-focused digital marketing strategies to you.
We'll use our years of experience in search engine optimization to assist you through every stage of the process. An Orlando SEO consultant and team will provide you with on-page, off-page, technical SEO support, and beyond to maximize your ROI.
Businesses across Florida, Colorado, and other states, finished our partnerships with their names at the top of their respective listings. Our SEO consultants ensure your business stands out from the results page, without compromising your brand or budget.
to see if we fit your online digital goals.
Here at ADMS, we understand that SEO is crucial in driving real, high-quality leads to your business. Google results alone are telling, as 28.5% of all search traffic goes to the number one organic result in a results page.
That's why we offer all our partners the following services:
Orlando SEO Company for All Industries
To ensure we can provide complete SEO solutions, our digital marketing teams constantly research new ways to improve our partner's experience. This dedication to diversifying our SEO knowledge means we can serve businesses across different sectors.
If you want to see concrete proof of our excellence, feel free to browse our online portfolio. You can find the outdated version of each partner website beside their ADMS-optimized iteration. To date, we've worked with partners in the following industries: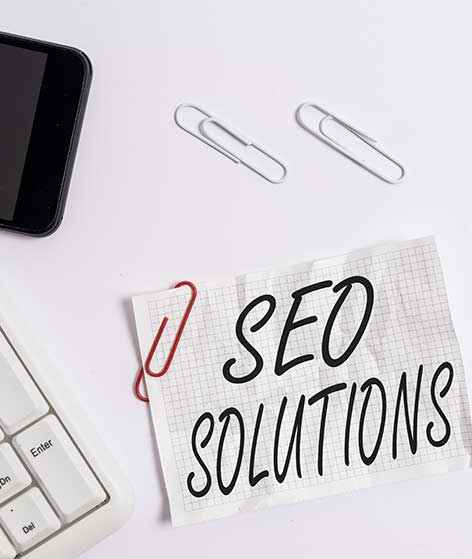 ADMS is Your Ideal Orlando SEO Consultant
When ADMS claims to be your best option for SEO, SEM, and web design, we're not bluffing. Our Orlando SEO company understands the unique demands of the market. We know you want a provider who can give you short and long-term benefits.
ADMS will give you three guarantees:
Dedicated Orlando SEO Consultant and Team
One thing you'll keep reading about our services is the dedication our Orlando SEO consultant and team will put into assisting you. Our team will answer every question you have about search engine optimization and digital marketing through our partnership.
An Orlando SEO Company That Knows the Local SEO Scene
ADMS has offices in Florida and Colorado. Because of that, we have a wealth of data on how local SEO works for these specific states.
Non-Paid, Organic Traffic
ADMS' firm stance on driving organic traffic to your site stems from a strong belief that it's the foundation of effectiveSEO marketing.
Here's a quote straight from our CEO, Paul Donahue about SEO companies that insist on using paid traffic for new partners:
"Most can't even rank their own websites, but they tell businesses to hire them to rank their website! They tell you to invest in PPC or SMM which are both important digital marketing strategies AFTER your business is ranked on top on Google for your targeted search terms."
SEO services in Orlando FL and the US
We create targeted pages per location to give businesses specific information on how our SEO services can help them grow in their particular market.
Creating targeted pages is crucial for ranking high for your targeted keywords. Our targeted pages help you sell your services to your specific area and generate high-quality backlinks to your pages. Well-linked pages improve your business' online authority and search engine ranking—and make it easier for customers to choose you.
We provide SEO services to businesses in Orlando, Florida and the following cities:
Top 10 reasons to do business with ADMS
We look forward to hearing from you today.
"*" indicates required fields
Schedule a call To see if we may be a fit for your online digital goals.