Result-Oriented Delray Beach SEO Agency
Upgrade your digital marketing scheme with the help of our Delray Beach SEO experts.
Delray Beach houses 65,804 Floridians from diverse backgrounds. The city is known for its lifestyle, anchored on beautiful scenery, inviting weather, and the local booming arts scene. There's little wonder why it's a tourist destination during the spring and summer seasons.
Due to people coming to the city regularly, locals invest in the hospitality industry. Delray Beach is bustling with restaurants, coffee shops, retail stores, nightclubs, and hotels to accommodate tourists.
If you are running a business and need an Delray Beach SEO company to help you with online marketing, you are in the right place. Advanced Digital Media Services offers a wide range of digital marketing services. We specialize in search engine optimization to help business owners like you generate quality leads online.   
to see if we fit your online digital goals.
Quality Delray Beach SEO Services
ADMS's digital marketing services have aided business owners in widening their online reach. Know more about our proven services here:
Reputable SEO Company Delray Beach
We have been providing a wide range of digital marketing services in different cities in Florida for years. We've built our reputation as one of the most trusted companies because of our expertise. Additionally, when you look at our online portfolio, you can see that we cater to various industries like: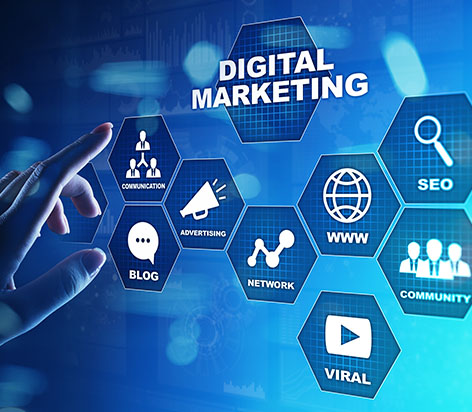 Choosing Our Delray Beach SEO Company
Digital Marketing Professionals
Our team guarantees results-oriented strategies for Delray Beach SEO. We adhere to the latest trends and guidelines in SEO for your website to perform excellently. We also provide additional training to upskill our team members to create tangible results for your website.
Extensive Experience in Digital Marketing
Advanced Digital Media Services started as a website design company in 2009, and since then, we have grown bigger to a full-scale digital marketing agency. Our extensive experience in this industry allows us to collaborate with different sectors and industries. Our versatile services have helped businesses grow their companies online. 
At ADMS, we aim to help small and medium businesses in Florida have a robust online presence. To that end, we offer different SEO packages at different price points for all budgets. We curate our Delray Beach SEO strategies in every package to give value to each dollar that goes in your plan. Additionally, when you request our prices, we can provide you with a comprehensive quote with no hidden charges.
SEO Delray Beach Florida and All Over the US
We create targeted pages per location to give businesses specific information on how our SEO services can help them grow in their particular market.
Creating targeted pages is crucial for ranking high for your targeted keywords. Our targeted pages help you sell your services to your specific area and generate high-quality backlinks to your pages. Well-linked pages improve your business' online authority and search engine ranking—and make it easier for customers to choose you.
We provide SEO services to businesses in Delray Beach, FL, and the following cities:
Top 10 reasons to do business with ADMS
We look forward to hearing from you today.
"*" indicates required fields
Schedule a call To see if we may be a fit for your online digital goals.