You need a Tallahassee SEO agency that can help you reach the part of the city's 197,102 residents who need your business. This Tallahassee SEO company should be able to craft a personalized, results-based strategy around your budget and goals, without compromise.
Advanced Digital Media Services (ADMS) has a full suite of digital marketing services tailored for Tallahassee SEO. Our strategies will rank your website on Google and other search engines through holistic, above-board SEO strategies that won't tank your results or reputation.
to see if we fit your online digital goals.
Did you know that most of the services that promise instant high rankings on search engines likely employ black hat SEO strategies? These methodologies bring quick results. However, it comes at a cost: Google, Bing, Yahoo, and other sites will likely flag—or even ban—your website for violating webmaster guidelines.
Our Tallahassee SEO company will never put your site or reputation at risk. Here are some of our white-hat, above board Tallahassee SEO services that you can avail of.
Tallahassee SEO Company for Every Industry
"Seeing is believing" has been repeated ad nauseam for a reason. Evidence of a Tallahassee SEO company's worth—their social proof—is a must for any good business to trust them. At ADMS, we maintain and update an online portfolio to document our partner successes, and show prospective customers what we're capable of.
As seen in our case studies, we don't limit our services to one industry. Former partners serve varying demographics, such as: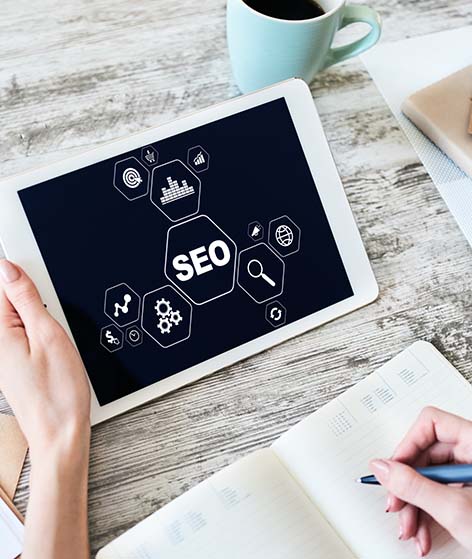 SEO Tallahassee You Can Trust
At ADMS, #IHeartTally isn't just a hashtag. The work our Tallahassee SEO Agency can do for you will be tailored according to your city-focused goals. And when you're ready to reach other cities in Florida or the US, we'll be there to help out as well.
Dozens of Successful Case Studies
If you haven't clicked through yet, you can see dozens of examples of our work above. We work hard to gain our partner's trust through concrete results. SEO expertise, customer service, and traffic growth are guaranteed with our Tallahassee SEO services.
A Tallahassee SEO Company That Ranks First
Ranking for a given keyword is a basic competency expected of any SEO agency in Tallahassee. But ranking first? It's something not all agencies can do, least of all for their own company.
ADMS is proud to say that our pages rank first. Need proof? Click through and discover our top ranking keywords for Florida, Colorado, and Ohio.
Affordable Tallahassee SEO Services
We understand that it can be intimidating to hire a Tallahassee SEO company. Not every agency is upfront with their charges, and some may even have hidden fees.
But if you choose ADMS, our customer success team will make sure that your budget stays on track. As a full-service digital marketing and SEO agency in Tallahassee, our service packages are flexible, and will work around your goals.
SEO services in Tallahassee FL and the US
We create targeted pages per location to give businesses specific information on how our SEO services can help them grow in their particular market.
Creating targeted pages is crucial for ranking high for your targeted keywords. Our targeted pages help you sell your services to your specific area and generate high-quality backlinks to your pages. Well-linked pages improve your business' online authority and search engine ranking—and make it easier for customers to choose you.
We provide SEO services to businesses in Tallahassee Florida, and the following cities:
Top 10 reasons to do business with ADMS
We look forward to hearing from you today.
"*" indicates required fields
Schedule a call To see if we may be a fit for your online digital goals.