Leading SEO Services in Sarasota, FL
If you are a business owner, you must know how important it is to make your brand known among your potential customers.
The city of Sarasota is booming with big businesses, making it difficult to compete and attract more customers to your business.
Fortunately, there is a way for you to gain an edge in the world of business competition. Advanced Digital Media Services can design and develop a website that can help you showcase everything you have to offer and provide the best user experience for your visitors. Not only that, we provide the best SEO services in Sarasota, FL.
Search engine optimization is an important part of a successful online business strategy. It can help you reach more customers and establish trust in the market.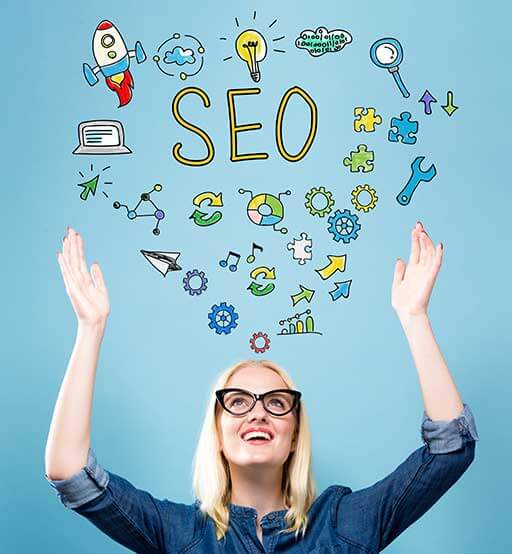 For you to understand how search engine optimization can help your business, here are some of the benefits you will enjoy if you choose our local SEO company in Sarasota, FL:
1. Better User Experience
In building or improving a business website, you must keep in mind the importance of user experience. The overall experience of your potential customers will lead them to either leave your website after a few minutes of navigation or explore your pages and possibly purchase the products you offer.
User experience includes relevant information, related content, and an overall mobile-friendly website. With these features, your website will have more clicks and higher conversion rates.
Your website alone could bring you more leads through search engine optimization. With SEO, you can improve your inbound strategy and get more leads through social media, content marketing, influencer marketing, and referrals. If you already have an SEO strategy, but you are not getting more leads, our affordable SEO services in Sarasota, FL, can help you figure out what you have been missing and develop an effective strategy you can use.
3. Higher Conversion Rates
Did you know that you can have up to 14.6% close rates with effective search engine optimization compared to the 1.7% you can get from the outbound strategy? Keep in mind outbound strategies such as reaching out to customers and relying on cold leads will only result in low conversion rates.
With our SEO services, we will make your website stand out and bring the customers to you, which will result in higher conversion rates and more sales. The higher you rank on search results, the more customers you attract to your business.
4. Better Cost Management
When your website is among the top-ranking ones, you will not have to pay to advertise your page on the internet. With help from our local SEO company in Sarasota, FL, you can lower your advertising cost. An effective SEO strategy can help you stay above your competitors on search results for a long time.
If you want more customers to learn about and trust your brand, it is best to develop an effective SEO strategy.
With Advanced Digital Media Services, you will have less to think about and have more time to focus on the other aspects of your business because we can handle everything needed for your website. Contact us now!
At Advance Digital Media Services, we provide SEO services to any company in any city or town in the United States or the Caribbean that we choose to work with. We have chosen to target specific markets and have therefore created a "target page" for those specific markets. One of the most important tasks we take on to rank your website for your targeted keywords is to create a "target page" that sells one service in one area, and then create high-quality backlinks to that specific page(s). So, we not only provide SEO services to the City of Sarasota, Florida but to all of the cities listed below.
Top 10 reasons to do business with ADMS
We look forward to hearing from you today.
"*" indicates required fields
Schedule a call To see if we may be a fit for your online digital goals.