Versatile Titusville SEO Strategies For Digital Growth
Utilize our effective Titusville SEO solutions to expand your business in the online world.
Leading Titusville SEO Agency
Titusville is known as the "Space City" thanks to its history as the center of the aerospace industry in the 1950s and 1960s. While the aerospace industry remains a large employer for its 46,000 residents, other industries such as tourism and retail are significant movers for the city's economy.
If you are thinking of opening or expanding your business in Titusville, Advanced Digital Media Services can help you with online marketing. We provide digital marketing strategies focusing on Titusville SEO. We can help you promote your business to your target audiences in the area.
to see if we fit your online digital goals.
Services for Local SEO Titusville
ADMS has helped businesses in Florida increase their awareness online through our comprehensive digital marketing services. Most of our service packages focus on SEO. Here are the inclusions of our Titusville SEO plans:
Benefits of Quality Titusville SEO
All of our Titusville SEO efforts are designed to drive prospects from search results pages to your website. We constantly train our SEO and content teams to update them on changes to search algorithms and SEO practices. In turn, our teams update the methodologies we provide to our partners. These practices help clients spend their resources on qualified leads with high chances of conversion.
The SEO practices we implement on your website exposes it to new prospects who have not heard of—but will want to transact with—your business. We can introduce your company and offerings to clients by making your website more visible and engaging.
Our Titusville SEO practices are designed to strengthen your credibility online. Having a good reputation online means it's easier to convince prospects to visit your site and make a purchase. As such, we ensure your website is put under the best possible light.
Why Choose Our Titusville SEO Agency
When you sign up for one of the SEO plans, we conduct a website audit to curate strategies that best fit your business. We adhere to the principle of "no size fits all," so we ensure the services we provide are customized to achieve your business goals.
We package our SEO services in different plans at varying price points to ensure every SME can avail of our services. We also conduct free consultations before we sign a contract to clarify aspects and elements of the SEO packages we offer to clients.
We provide SEO strategies that have long-term effects on your website, such as content marketing, backlinking, technical SEO, and GBP activation, among others. As a result, your website can continue to generate high-quality leads and a high volume of web traffic beyond our contract.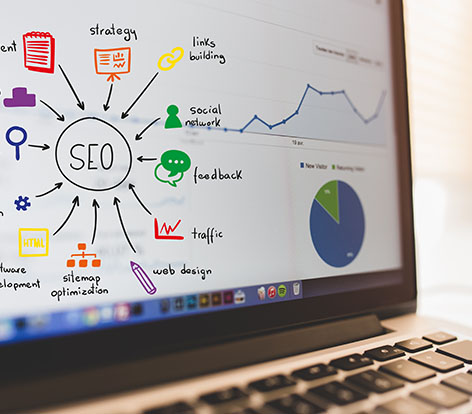 Titusville SEO in Florida and Nationwide
We create targeted pages per location to give businesses specific information on how our SEO services can help them grow in their particular market.
Creating targeted pages is crucial for ranking high for your targeted keywords. Our targeted pages help you sell your services to your specific area and generate high-quality backlinks to your pages. Well-linked pages improve your business' online authority and search engine ranking—and make it easier for customers to choose you.
We provide SEO services to businesses in Titusville, FL, and the following cities:
Top 10 reasons to do business with ADMS
We look forward to hearing from you today.
"*" indicates required fields
Schedule a call To see if we may be a fit for your online digital goals.